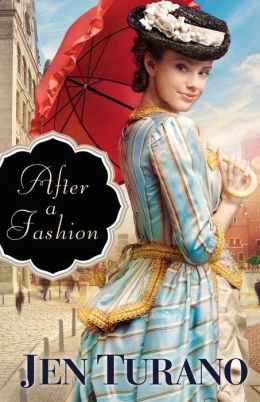 Overview
: Miss Harriet Peabody dreams of the day she can open up a shop selling refashioned gowns to independent working women like herself. Unfortunately, when an errand for her millinery shop job goes sadly awry due to a difficult customer, she finds herself out of an income.
Mr. Oliver Addleshaw is on the verge of his biggest business deal yet when he learns his potential partner prefers to deal with men who are settled down and wed. When Oliver witnesses his ex not-quite-fiance cause the hapless Harriet to lose her job, he tries to make it up to her by enlisting her help in making a good impression on his business partner.
Harriet quickly finds her love of fashion can't make her fashionable. She'll never truly fit into Oliver's world, but just as she's ready to call off the fake relationship, fancy dinners, and elegant balls, a threat from her past forces both Oliver and Harriet to discover that love can come in the most surprising packages.
ISBN-13: 9780764212758
Publisher: Baker Publishing Group
Publication date: 3/3/2015
Pages: 352
Buy It:
B&N
|
Amazon
|
CBD
My Review: I absolutely LOVE Jen Turano. Her action packed, humorous books always have me laughing out loud and turning the pages eagerly. This book was no exception. From the very first page, I was hooked and didn't let go until I finished (in one day, I might add!). The plot was engaging, chock full of Jen's amazingly humorous situations and antics.
I was endeared to Harriet Peabody immediately. She radiated independence, love, faith, and vulnerability all at the same time. Her witty banter and quick mind was refreshing. Honestly, it took me a little while to warm up to Oliver Addleshaw. He was boorish and mean (for lack of a better word) at the beginning. However, as he got to know Harriet, he began to change and by the end of the book, I was rooting for him!
Jen has an interesting and intriguing way of getting her message across. Rather than blatantly stating it, she allows her characters lives and actions to reflect it. In this case, Harriet comes to the realization that all things work together for good according to HIS purpose and HIS timing. He can use any situation for His purposes and plans for our lives.
Overall, I highly enjoyed this novel. I really hope we get to delve more into the lives of Lucetta, Millie, Abigail, and Archibald in the future. If you're looking for a light-hearted, laugh out loud book with a deep and well-written message, this is the book for you!
*I received a complimentary copy from the author and publisher in exchange for my honest review.*
About the Author
:
Jen Turano is the acclaimed author of The Ladies of Distinction Series, published through Bethany House publishers.

Her second novel, A Most Peculiar Circumstance was chosen by Booklist as a Top Ten Romance for 2013.

Her fourth book, A Match of Wits, releases in July, 2014, while a new series, A Class of Their Own, will begin hitting the shelves in early 2015. She is a member of ACFW and makes her home outside of Denver, Colorado with her husband and teenage son. Visit her website at
www.jenturano.com
or Facebook page at
https://www.facebook.com/jenturanoauthor
.