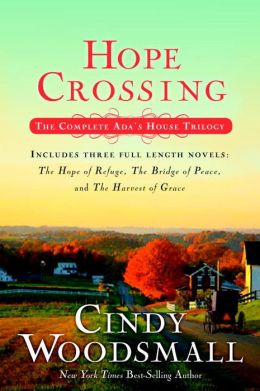 Overview
:
Hope Crossing…where Ada's House stands as a haven for weary souls looking for kindness, faith, and second chances.
The Hope of Refuge
Two very different women are pulled by their strongest desires. Deborah Mast joined the Amish church and longs to marry her fiancé, but he is changing. Cara Moore is forced to look into a life that was meant to be hers. Will Ada's House help them realize their hearts' desires or will it force them to accept what life has done to each of them? Read an
excerpt
.
The Bridge of Peace
Living out her passion for teaching, Lena Kauffman's work is suddenly interrupted by a series of pranks and accidents targeted toward her and her students. When tragedy strikes her dear friend Grey Graber's family on school property, the school board begins to blame her for the trouble. As grief and confusion take their toll on Grey and Lena's friendship, they are both forced to face a new reality that may offer the peace and love they each long for. Read an
excerpt
.
The Harvest of Grace
Fleeing a terrible mistake, Sylvia Fisher dedicates herself to saving the failing Blank farm. When prodigal son Aaron returns, he is surprised by this unusual farmhand who opposes all his plans. Will Aaron and Sylvia's unflinching efforts toward opposite futures mask the bigger picture—a path to forgiveness, grace, and the promise of love? Read an
excerpt
.
ISBN-13: 9781601427670
Publisher: The Doubleday Religious Publishing Group
Publication date: 11/4/2014
Series:
Ada's House Series
Pages: 1040
Buy It:
B&N
|
Amazon
|
CBD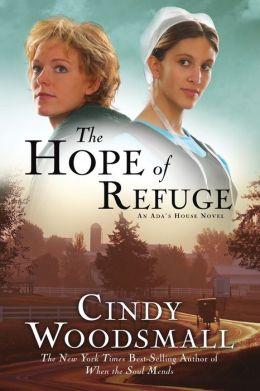 My Review
:
The Hope of Refuge
- I loved this story, until the end. Now, don't get me wrong. The end is exactly what I had hoped for. However, I found it to be very anti-climatic. I won't say why, because I don't want to give away the plot. The characters are truly amazing and well-written. I loved watching Cara learn to accept God in her life and the strength and faith of Ephriam when a long way in helping her. Deborah's heartache and feelings of abandonment tore me up, but I loved how the community rallied around her and Ada. As for the Amish community, this is the first time I've ever encountered an Amish district that I didn't immediately love. As the story progressed, I began to understand why they were the way they were, and I loved watching them change. Overall, this was a great story and I thoroughly enjoyed it!
The Bridge of Peace
- As I began this story, I was hoping to see more of Deborah, Cara, and Ada. I wasn't disappointed! It really made up for my earlier disappointment. As with the first book in the series, the characters and plot are amazingly written and well-developed. Lena is a true role model for women. Even with her blemishes, she acts with grace, compassion, and quickly extends forgiveness and accepts corrections with grace. Grey is a godly man struggling with grief and acceptance. The adversary of the story made for an interesting take and really showed how a negative influence can taint a whole community. It was great watching the community "bridge" the peace they crave in God's time.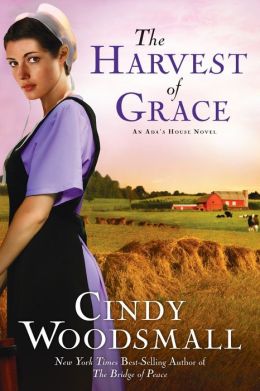 The Harvest of Grace
-This was such a heartwarming and satisfying conclusion to a wonderful series. I loved Aaron and Sylvia's characters. Each character was dealing with some form of addiction and working to overcome it. That being said, the author does an excellent job of getting inside the mind of a former alcoholic and showcasing this terrible disease. I loved both of their determinations to find what God had for them, even when they struggled to embrace it. The author also provides satisfying conclusions to every story line started, and that I appreciate! The Amish community in Dry Lake came together in a heartwarming way to support their members and really endeared themselves to me. I really enjoyed this entire series, but I think this story was my favorite.
Join Ada and her friends at Ada's House as they journey to find a
hope of refuge
,
a bridge of peace, and an abundant harvest of grace!
*I received a complimentary copy of this book from the publisher through the Blogging for Books program in exchange for my honest review.*
About the Author
: Cindy Woodsmall is a New York Times and CBA best-selling author of numerous works of fiction and one of nonfiction. Her connection with the Amish community has been featured widely in national media. She lives in the Foothills of the North Georgia Mountains with her family. - See more at: http://waterbrookmultnomah.com/author-spotlight.php?authorid=72213#sthash.9oEUEhVN.dpuf
Connect with Cindy:
- Facebook
- Twitter
- Goodreads

- Pinterest
- RSS Feed
The publisher was nice enough to provide me with two copies of this fantastic series. So, I'm giving one of my copies to you, one of my lucky readers! To enter, simply comment on the post below: Do you enjoy Amish novels? If so, who is your favorite author?
Ends 2/27
*U.S. Entries only please. Leave email in non-spam format (youremail(at)domain(dot)com).