This is my fourth addition of the
Week End Wrap-Up
, inspired by
Christian Bookshelf Reviews
Blog. This is where I will tell you what I've read in the past week, what I'm currently reading, and what I plan to read in the week ahead. I might also share some interesting events from the past week! Since it's the end of the month, I'll also do a short "month in review," too!
I'm so excited! This week my blog hit 30 followers! Thank you all
soooooo
much for taking the time to read my blog and follow it! I hope you all enjoy it!
What I read this week:
This was a slower reading week for me since I started school, but I managed to finish one book!

Once Upon a Prince by Rachel Hauck. View my review
here
.
What I'm currently reading:
What I plan on reading next week:
Hmm.. This depends on several factors, but I plan on trying to finish at least 2 books. Maybe these...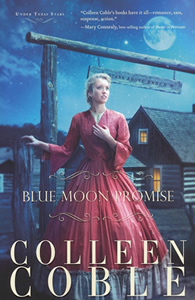 My month in review:
The Reason by William Sirls
Love by the Book by Cara Lynn James
The Governess of Highland Hall by Carrie Turansky
Anathema by Colleen Coble
Fancy Pants by Cathy Marie Hake
Once Upon a Prince by Rachel Hauck
And that about
wraps it up
!!