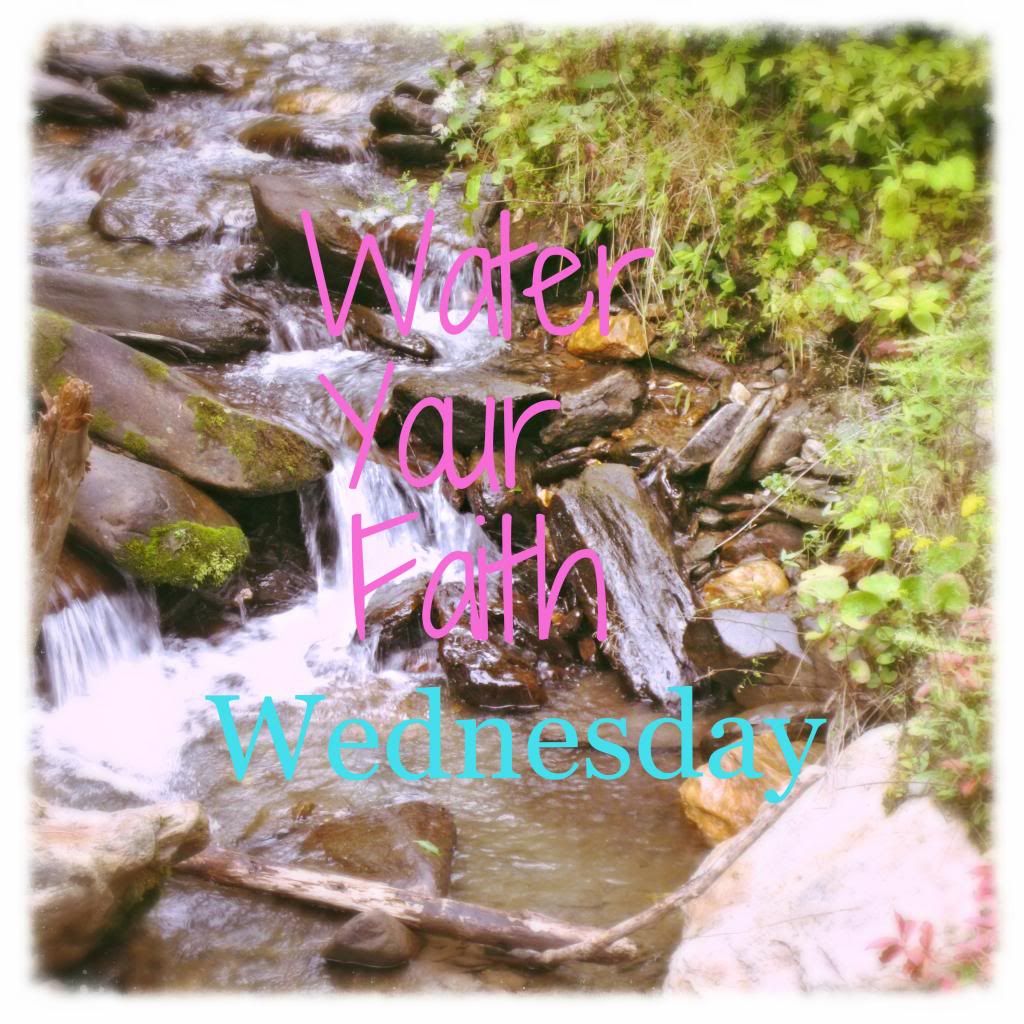 Hello everyone!

Welcome to "Water Your Faith" Wednesday! How do you feel after spending your Sunday at church praising and worshiping our Lord? I know I feel great! I start my week fired up and ready to face what's in store. Oftentimes, however, by Wednesday, life begins to drag me down. My goal is provide a way to overcome the spiritual doldrums with encouraging words, scriptures, devotions, songs, etc. Let me know what you think!
A dear lady in my church gave me this book as a wedding present. She said it has helped her tremendously in her own marriage and she hopes it will help and encourage me in mine. As you all know, I recently married my best friend. It's been a little over two months of wedded bliss and I couldn't be happier. However, I know as time goes on and we grow together as a couple, problems could come creeping in that we aren't willing or able to address. I know our marriage won't be perfect. I know there will be problems. My hope is that by reading this book now, I can address those problems in a biblical and Godly way. I am inviting you, my blogging friends, along my journey to become a praying wife. For the next month, I am going to cover one chapter every Wednesday. My hope is that we can share our struggles, thoughts, and praises. Let's get started!
"Who can find a virtuous wife? For her worth is far above rubies. The heart of her husband safely trusts her; so he will have no lack of gain. She does him good and not evil all the days of her life." - Proverbs 31:10-12 NKJV
The beginning of the book opens with Stormie's account of her forty plus years of marriage to her husband, and how her attitude and her marriage changed when she learned to pray for her husband. Many of the things that happen in marriage are actually part of the enemy's plan to destroy us and the marriage that God holds so sacred (pg. 14). We are the ones who have the power to say "I will not allow anything to destroy my marriage." We have the means to establish a hedge of protection around our marriage through Jesus.
Wait! Before you write off marriage...
God can take your struggles and use them for His good, but only when we lay down our selfish desires, our flesh, and fully surrender to Him. "When a heart becomes hard, there is no vision from God's perspective...When we pray, however, our heart becomes
soft
toward God and we get a vision." (Pg. 18). God's will is to break down all the barriers we put up, heal our wounds and put love back in our hearts. "Nothing and no one else can." (Pg. 19)
What about me? I need prayer, too.
"Praying for your husband will be an act of unselfish, unconditional love and sacrifice on your part." This is the hardest part for me to grasp. Because, Stormie says, it is very likely that our husbands will not pray for us the way we pray for them, or at all. (pg. 20) By nature, I am a very selfish creature. I will struggle tremendously with this, but I have faith that I can do it!
One prayer at a time.
The change in your life and marriage isn't going to happen overnight. It will take time, God's time. Stormie states that to us very clearly. "It's your responsibility to pray. It's God's decision to answer according to His will. Leave it in
His
hands." (pg. 21)
Dear Lord, please be with me as I take this journey to become the wife that you would help me be. Help me to lay down my selfishness and place my life in your hands. In your Holy name, Amen.