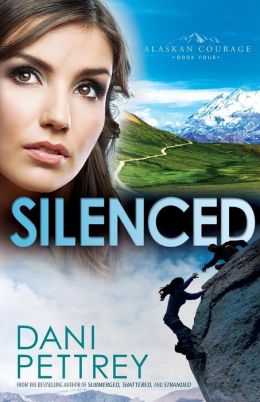 ISBN-13:

9780764211959

Publisher:

Baker Publishing Group

Publication date:

5/6/2014
Overview: Jake Knew Something Was Wrong.
But He Never Guessed How Wrong.

A relaxing day of rock climbing takes a disturbing turn when Kayden McKenna's route brings her face-to-face with a dead climber. Is it a terrible accident or something darker? When the case is handed to overburdened sheriff Landon Grainger, he turns to Jake Westin for help. With Jake's past now revealed, he's ready to use his talent for investigation again--but he could never prepare for where the mystery will take him.
Kayden's climbing expertise soon leads her and Jake to the realization that the death was no accident. And worse, it seems the killer is onto them. When strange things begin happening in Yancey, Jake is terrified that once again his world may put someone he loves in danger. But the truth is far worse than he could ever imagine.
My Review: Oh. My. Goodness. I LOVED THIS BOOK! Dani Pettrey has really outdone herself. I have been waiting in agony since the last book, Stranded, to find out more about Jake and Kayden. This book didn't disappoint. The story was exciting. The details about the land and rock climbing provided an added element to the story that made it more interesting and easier to imagine.
The characters were phenomenally written. I have been waiting to hear Kayden's story since the first book of the series. I wanted to know what made her the way she is. She is strong, beautiful, stubborn, and fiercely independent. She guards her heart, and for most of the book we don't understand why. When Jake, kind, caring, patient, and strong Jake, finds out why, I admire her even more. Their romance was so sweet. It was fun watching them dance around their feelings for each other, and that provided an added level to the story and took the tension out of the suspense.
The message of the book was sublty hinted at throughout the entire story, but brought to amazing clarity at the end. You cannot live your life in fear of what might happen. No matter how hard you try, you are not in control of what happens in your life. God is. He knows what you need, when you need it. So don't be afraid! Overall, I thoroughly enjoyed this book. It was nice getting to hear from the other characters again and my love for the McKenna family has grown even more. I am anxiously awaiting Reef's story!!!
Suspense, romance, and a little action/adventure all packed into one amazing book.
**Thank you Bethany House for providing me with a free copy of this book in exchange for my honest review.**
View my reviews of the other books in the Alaskan Courage Series:
About the Author
: Dani Pettrey is a wife, home-schooling mom, and the acclaimed author of the romantic suspense series Alaskan Courage, which includes her bestselling novels
Submerged
,
Shattered
,
Stranded
, and her latest release,
Silenced
. She feels blessed to write inspirational romantic suspense because it incorporates so many things she loves–the thrill of adventure, nail biting suspense, the deepening of her characters' faith, and plenty of romance. She and her husband reside in Maryland, where they enjoy time with their daughters, son-in-law, and super adorable grandson. Find Dani on
Facebook
or
Twitter
.