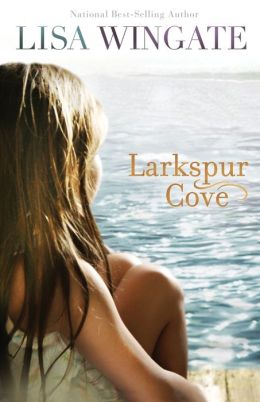 Overview
: Adventure is the last thing on Andrea Henderson's mind when she moves to Moses Lake. After surviving the worst year of her life, she's struggling to build a new life for herself and her son as a social worker. Perhaps in doing a job that makes a difference, she can find some sense of purpose and solace in her shattered faith.
For new Moses Lake game warden Mart McClendon, finding a sense of purpose in life isn't an issue. He took the job to get out of southwest Texas and the constant reminders of a tragedy for which he can't forgive himself.
But when a little girl is seen with the town recluse, Mart and Andrea are drawn together in the search for her identity. The little girl offers them both a new chance at redemption and hope—and may bring them closer than either ever planned.
ISBN-13:

9780764208218


Publisher:

Baker Publishing Group


Publication date:

2/1/2011
Series:Moses Lake Series , #1
Pages: 360
My Review: This book started out a little slow for me. I was about a quarter of the way through before I really got interested, but after that I didn't want to put it down. The story flows smoothly enough. The author's description of the Moses Lake and Larkspur Cove communities really drew me in. I love small towns!
The characters were well written, but I didn't feel a real connection with Bart or Andrea. I can relate to their feelings of loss, but that's really where my connection ended. I did enjoy watching Andrea begin to heal from her divorce and watching her grow as a person. However, I didn't feel like Bart grew or changed at all. Sure, he made some decisions regarding how he was handling his life, but I felt they were kind of abrupt. The secondary characters, the regulars at the Waterbird Bait and Grocery and Len and Birdie made the story far more interesting.
The reason I'm giving this book four stars is because of the message. My new favorite thing to do while reading a book is to mark passages that really speak to me. While I didn't mark up the whole book with sticky notes, I did mark several pages that I thought made excellent points. The message of the book is two-fold. Andrea realizes that having joy, real joy, in your life was a choice each of us has to make. She also has to learn that God is there, even when you can't see Him, hear Him, or when you deny He is. He is in all places and you only have to be still and listen to hear Him. Mart learns that when times get tough, it's easy to blame God instead of realizing that while we don't know why things happen, God does and you don't do any good by turning your back on your faith.
Overall, this was an enjoyable story. I can't wait to read the rest of the series!
About the Author: Selected among BOOKLIST'S Top 10 of 2012 and Top 10 of 2013, Lisa Wingate skillfully weaves lyrical writing and unforgettable Southern settings with elements of women's fiction, history, and mystery to create stories that Publisher's Weekly calls "Masterful" and ForeWord Magazine refers to as "Filled with lyrical prose, hope, and healing." Lisa is a journalist, an inspirational speaker, a reviewer for the New York Journal of Books, and the author of over over twenty novels and countless magazine pieces.

Her books have held positions on many bestseller lists, both in the U.S. and internationally. She is a seven-time ACFW Carol award nominee, a Christy Award nominee, an Oklahoma Book Award finalist, a Christianity Today Book Award nominee, an Inspy Award nominee, a two-time Carol Award winner, a LORIES Best Fiction Award winner, and a Utah Library Award winner. Recently, the group Americans for More Civility, a kindness watchdog organization, selected Lisa along with Bill Ford, Camille Cosby, and six others, as recipients of the National Civies Award, which celebrates public figures who work to promote greater kindness and civility in American life.