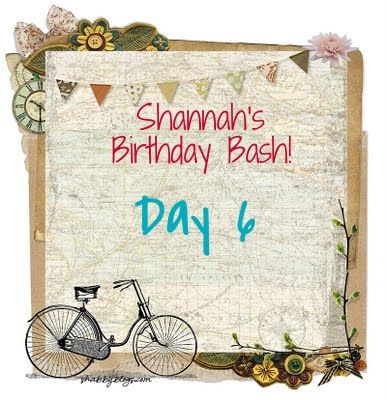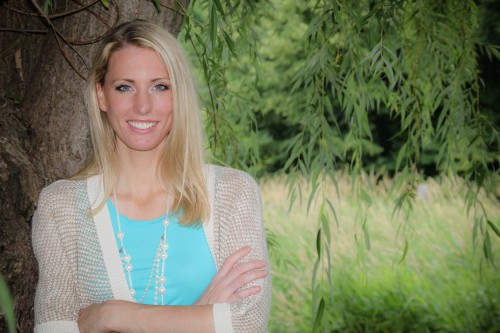 Christy Award finalist and Carol Award winner, Katie Ganshert, graduated from the University of Wisconsin in Madison with a degree in education, and worked as a fifth grade teacher for several years before staying home to write full-time. She was born and raised in the Midwest, where she lives with her husband, their young son, and their goofy black lab, Bubba. When she's not busy writing or playing or reading or snuggling, she is obsessing over the paperwork and the waiting that comes with adoption. You can learn more about Katie and her books by visiting
her website
or
author Facebook page
.
Welcome, Katie! I'm so glad you could join us.
Your book has a pretty strong theme/message about what is beautiful. How did you become involved with the subject or theme of your book?
I've done junior high ministry through my church for several years. I see what society is shoving into the faces of our young women regarding beauty and quite honestly, it breaks my heart. I wanted to tell a story that explored this theme, so A Broken Kind of Beautiful came about.
As the story progresses, the reader can sense that you are trying to get a point across. What were your goals and intentions in this book, and how well do you feel you achieved them?
I never go into a book with any specific agenda in mind, other than a prayer that the story would encourage people in their faith, draw hearts closer to God, and bring glory to His name. That's my blanket prayer for all of the stories I write. For this one, I also prayed that Ivy's story would minister to the broken—those women who felt unloved and beyond repair. God can take the most broken parts of ourselves and create something beautiful. He's in the business of redemption.
The theme of your book was very well developed. What are some of the references that you used while researching this book?
The theme verse of the novel comes from the second part of Isaiah 43:1, which is Fear not, for I have redeemed you; I have called you by name, you are mine. Even though God is talking to His people in the context of this verse, we know from the rest of the Bible that His nature is to redeem. He sent His son so that all of us could receive that same redemption. I think it's such a beautiful picture, especially for a character as broken as Ivy.
That is one of my favorite verses. It has meant so much to me in the past! Thank you for taking time to answer those questions. Now

, for a little fun!
Do you have a favorite TV character? If so, who and why?
You know, I don't watch a lot of television. Usually I'm behind the game. I'll watch a show on DVD or Netflix, after it's been out for awhile. If I had to choose, I'd probably say Rick Castle and Kate Becket from the show Castle. I love their chemistry and the dialogue. It doesn't hurt that Castle is a writer.
What is the first book you felt like flinging across the room while reading and why?
Oh man! That's a tough one. I'm sure there was one before this, but the one that jumps to mind is A Voice in the Wind by Francine Rivers. It's the first book of her Mark of the Lion trilogy. They are my all-time favorite. So why did I feel like flinging it across the room, you might ask? Because the ending is a total cliff hanger of the panicked, distressed, no-this-can't-be-happening variety. Thankfully, I was able to pick up the second book right away.
How do you come up with the names for your characters?
If they don't just come to me, I usually ask readers to vote on my author Facebook page!
This or that?
Chocolate or vanilla?
Do some people really say vanilla!?! Chocolate, always.
Coffee or tea?
Coffee with cream, please.
Coke or Pepsi?
Diet Coke is my favorite!
Thanks again, Katie, for taking time out of your busy schedule to be here! I really appreciate it!
Katie is graciously giving away a copy of A Broken Kind of Beautiful.