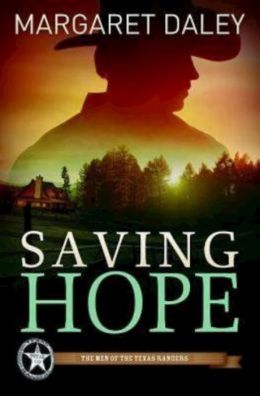 Overview:
When a teenager goes missing from the Beacon of Hope School, Texas Ranger Wyatt Sheridan and school director Kate Winslow are forced into a dangerous struggle against a human trafficking organization. But the battle brings dire consequences as Wyatt's daughter is terrorized and Kate is kidnapped.
Now it's personal, and Wyatt finds both his faith and investigative skills challenged ashe fights to discover the mastermind behind the ring before evil destroys everyone he loves.
My Review
: This book is heart wrenching! It pulls you into the story with the first page. It is extremely well written with great characters and a well developed plot. Be aware: this book deals with a very sensitive topic. Child prostitution and exploitation is very real. The author does an excellent job of making the reader aware of the seriousness of the topic and what these girls go through without being explicit. The topic was tastefully written into the story.
Kate Winslow was an excellent heroine. She is strong in her faith and knows what the Lord wants from her. She doesn't crumble in the face of adversity, it makes her stronger. She had her share of struggles and human characteristics, but that only endeared her to me more. Wyatt was another excellently developed character. I really enjoyed watching their romance blossom.
The message of the story was written in very well. Even when you feel like you're back's against the wall, God is there. With God, nothing is impossible. In God, there is hope.
Overall, this book was an excellent mix of suspense, romance, and hope. I cannot wait to read the next book!
About the Author
: Margaret Daley is an award winning, multi-published author in the romance genre. One of her romantic suspense books, Hearts on the Line, won the American Christian Fiction Writers' Book of the Year Contest. Recently she has won the Golden Quill Contest, FHL's Inspirational Readers' Choice Contest, Winter Rose Contest, Holt Medallion and the Barclay Gold Contest. She wrote for various secular publishers before the Lord led her to the Christian romance market. She currently writes inspirational romance and romantic suspense books for the Steeple Hill Love Inspired lines, romantic suspense for Abingdon Press and historical romance for Summerside Press. She has sold seventy-five books to date.
Margaret is currently the President for American Christian Fiction Writers (ACFW), an organization of over 2200 members. She was one of the founding members of the first ACFW local chapter, WIN in Oklahoma. She has taught numerous classes for online groups, ACFW and RWA chapters. She enjoys mentoring other authors.
- See more at:
Website
|
Twitter
|
Facebook