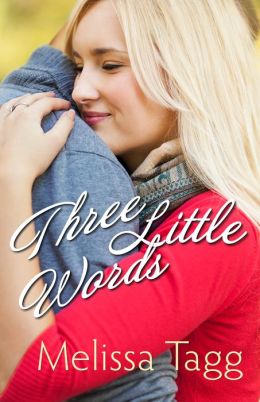 Overview
: Ava Kingsley and Seth Walker might be the most unlikely friends ever. The only thing these two polar opposites have in common is a knack for wordsmithing. Back in college, they were known for their written sparring in the campus newspaper's popular "He Says/She Says" column.
At their ten-year college reunion, they pick up right where they left off. Except this time their squabbling leads to a surprising turn: friendship and a year-long exchange of emails. So when Ava approaches a crossroads in her athletics department career in Minnesota, Seth is quick to offer the open apartment above the restaurant he's been remodeling in Maple Valley, Iowa.
Ava doesn't know where her career will lead her next, but she's starting to suspect she might see Seth as more than a pen pal. Which would be exciting...except for the fact that he only sees her as a friend.
As Maple Valley grows on her, Ava wonders if there might be something here for her even though Seth is unavailable. And maybe, just maybe, after all the words the two of them have exchanged over the years, they'll finally be able to say the three that matter most.
Three Little Words is an e-only novella that gives an exciting introduction to Melissa Tagg's new series about the charismatic Walker family and the endearing town of Maple Valley!
ISBN-13: 9781441265128
Publisher: Baker Publishing Group
Publication date: 3/3/2015
Format: eBook
Pages: 78
*Always check the price before downloading*
My Review: First, I want to start of by saying that I love when an author writes a novella that doesn't feel rushed. Oftentimes, because the story is so short, the romance and plot go from point A to point B without blinking. I appreciate the author providing us a background story, plus a basis for which love begins to grow over time. I loved this story! Melissa Tagg has a way with words. I loved reading the email snippits and I loved the home town feeling of the story.
I absolutely loved Ava Jane. Her name, her strength, her unassuming character, everything about her drew me to her. Her feelings, thoughts, and emotions were well-written and very believable. Seth Walker is a sweet, caring, fun guy. I would absolutely love to get to know him. Melissa Tagg's characters are well developed, even in such a short story. I loved the secondary characters and hope they make an appearance in future stories.
The message was based on Ecclesiastes 3:1 - "To every thing there is a season, and a time to every purpose under the heaven." Each character has to learn to listen when God says "hold on, not now" or "go, it's time." It's an important lesson for everyone to learn. The author does a great job of weaving the message into the story.
Overall, I loved this story. I look forward to reading more about the Walker family.
About the Author
: Melissa Tagg, author of Made to Last, is a former reporter and total Iowa girl. In addition to her homeless ministry day job, she is also the marketing/events coordinator for My Book Therapy, a craft-and-coaching community for writers. When she's not writing, she can be found hanging out with the coolest family ever, watching old movies, and daydreaming about her next book. She's passionate about humor, grace, and happy endings. Melissa blogs regularly and loves connecting with readers at
http://www.melissatagg.com/
.