Overview
: Mia Quinn discovers that a series of seemingly unrelated murders are linked. How far up are the strings being pulled-and what happens when one of her own is at risk?
The murder Mia is prosecuting seems like an open and shut case-until the accused claims he was the real victim and that the dead girl attacked him first. The tabloids dub her a "lethal beauty." Still, a conviction seems imminent. Then a key witness goes missing. Just when it looks like the killer could walk free, the dead woman's mother takes matters into her own hands.
Meanwhile, Charlie Carlson, a Seattle homicide detective, is investigating the murder of a man whose body washed up on the beach of Puget Sound, but he's got little to go on. He has no dental work, fingerprints aren't on file, and he doesn't match any missing person reports. Then a church pianist is senselessly gunned down before horrified parishioners.
All three cases seem unrelated-but are they? Together, Mia and Charlie race to find the answer before another crime hits too close to home.
ISBN-13: 9780718000875
Publisher: Nelson, Thomas, Inc.
Publication date: 3/3/2015
My Review: Lis Wiehl knows how to write a crime drama. The story, the plot, the characters, and everything in between had me yearning for more. The plot shed some light on a topic that few others have. Human trafficking and slaves in America, in modern day, is tough to read about. Lis Wiehl does a great job of keeping the mystery in the forefront of the story, while informing the reader about this serious subject.
I loved catching up with Mia, Charlie, Eli, and Gabe again. Mia finally seems to be coming to terms with her new "normal" and is beginning to embrace the life she's left with. Charlie and Eli are fighting for her affection and attention, albeit subtly throughout the book. I know who I want her to fall in love with, but we'll see! I really love reading parts of the book through Gabe's perspective. Not only to we get to watch him become an adult, but it gives us more information about Mia and how she's doing. Parts of the book written through Bo Yee's and Kenny's eyes were fantastically placed. It keeps the story moving and the struggle to solve the crimes in the forefront.
Spiritually, there wasn't a lot of movement. I can still tell Mia is trying to grasp the concept of her father's dramatic change, and she does go to church, but she is still coming to terms with her new-found faith. I hope to see more growth in the future books. However, I am glad the author has written the books realistically.
Overall, I was highly satisfied with this edge of your seat crime drama and look forward to reading more in the Mia Quinn series.
**I received a complimentary copy of this book from the publisher through the BookLook blogging program in exchange for my honest review, which I have given.**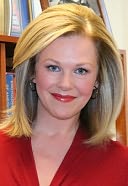 About the Author
: Lis Wiehl is a New York Times best-selling author, Harvard Law School graduate, and former federal prosecutor. A popular legal analyst and commentator for the Fox News Channel, Wiehl appears weekly on
The O'Reilly Factor, Lou Dobbs Tonight, Imus in the Morning, Kelly's Court,
and more.