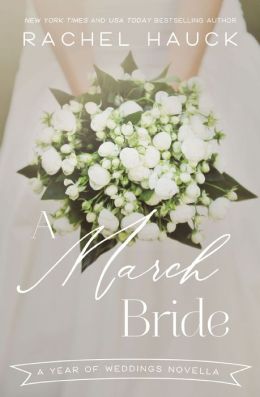 Overview
:
Susanna has found her true prince, and their happily ever after is just around the corner. But when Nate asks her to give up something precious to her, Susanna can't help but wonder if it's a sign that their love is not meant to be.
Susanna Truitt (Once Upon A Prince) is three weeks from royalty. She'll soon marry King Nathaniel II of Brighton Kingdom. But when the government insists she renounce her American citizenship before the wedding, coupled with the lack of involvement by family and friends, Susanna's heart begins to doubt whether this marriage is God's plan for her.
Nathaniel would do anything for his bride-to-be. But he knows his position requires that she give up a lot to be with him. Her life will never be her own—right down to her very identity. When she travels home to St. Simon's Island, Georgia, right before the wedding, Nathaniel fears she won't return. Gathering his courage, he devises a plan to win his bride all over again, and together they seek out a kingdom to treasure above all.
ISBN-13: 9780310338680
Publisher: Zondervan
Publication date: 2/25/2014
Sold by: Zondervan Publishing
Format: eBook
Pages: 142
My Review: I just finished reading the Royal Wedding series, so you can imagine my surprise that this novella was about Suzanne and Nathaniel from Once Upon A Prince. I loved catching up with these characters! It provided a more in depth look at their characters. The novellas theme piggyback off of the message from the first story: God's got this! Don't let your fear or your past overshadow what God is bringing to your present. Overall, I loved this short, sweet look into the wedding of King Nathaniel and sweet, Georgia Belle Suzanna!