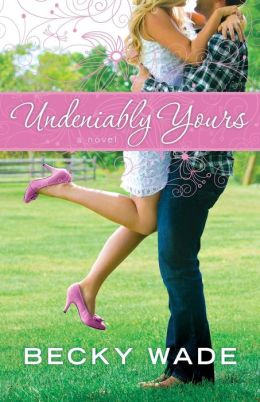 Overview:
When Meg Cole's father dies unexpectedly, she becomes the majority shareholder of his oil company and the single inheritor of his fortune. Though Meg is soft-spoken and tenderhearted -- more interested in art than in oil -- she's forced to return home to Texas and to Whispering Creek Ranch to take up the reins of her father's empire.
The last thing she has the patience or the sanity to deal with? Her father's thoroughbred racehorse farm. She gives its manager, Bo Porter, six months to close the place down.
Bo's determined to resent the woman who's decided to rob him of his dream. But instead of anger, Meg evokes within him a profound desire to protect. The more time he spends with her, the more he longs to overcome every obstacle that separates them -- her wealth, his unworthiness, her family's outrage -- and earn the right to love her.
But just when Meg begins to realize that Bo might be the one thing on the ranch worth keeping, their fragile bond is viciously broken by a force from Meg's past. Can their love, and their belief that God can work through every circumstance, survive?
ISBN-13: 9780764209758
Publisher: Baker Publishing Group
Publication date: 5/1/2013
Pages: 384
My Review:
This is an undeniably sweet story. The story was incredibly written. I loved everything about it from the horse ranch to the big house to the office in Dallas. This book had me turning pages late into the night to finish and when it ended, I was happy and sad at the same time. I was happy because it ended on a happy note and sad because it was over.
I love, love, love the characters in this book. Becky Wade has a knack for taking fictional characters and making their lives, emotions, feelings, actions and reactions so real. I love that her characters spoke and acted like real people. They listened to country music, they said things they shouldn't, they acted so normal. Meg is such a sweetheart. I liked her gentleness but I also liked her gumption. She has to deal with real problems, like panic attacks, that many people shrug off as not serious. Bo Parker is a perfect gentleman and reminds me a lot of my husband. He is kind, good, sweet, but fiercely protective of those he loves.
The message of the story, once Bo and Meg grasped it, resonated deep in me. Even when you don't feel like He is, God is with you, leading you down the path He wants you to go. Our job, as Christians, is to wait on the Lord, trust in Him, and let Him lead us. It's so hard to do, especially when you can't see what's up ahead, but God knows.
Overall, I loved this story and look forward to reading more in the Porter Family series.
About the Author:
Becky's a California native who attended Baylor University, met and married a Texan, and settled in Dallas. She published historical romances for the general market before putting her career on hold for several years to care for her three children. When God called her back to writing, Becky knew He meant for her to turn her attention to Christian fiction. She loves writing funny, modern, and inspirational contemporary romance! She's the Carol Award and Inspirational Reader's Choice Award winning author of My Stubborn Heart, Undeniably Yours, Meant to Be Mine, and A Love Like Ours.