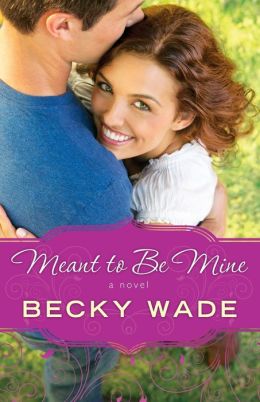 Overview
: Ty Porter has always been irresistible to Celia Park. All through high school--irresistible. When their paths cross again after college--still irresistible. This time, though, Ty seems to feel exactly the same way about Celia. Their whirlwind romance deposits them at a street-corner Las Vegas wedding chapel.
The next morning they wake to a marriage certificate and a dose of cold reality. Celia's ready to be Ty's wife, but Ty's not ready to be her husband. He's a professional bull rider, he lives on the road, and he's long planned to settle down with the hometown girl he's known since childhood.
Five and a half years pass. Celia's buried her dreams so that she can afford to raise her daughter. Ty's achieved all of his goals. Or thought he had, until he looks again into the eyes of the woman he couldn't forget and into the face of the child he never knew he had.
How much will Ty sacrifice to win back Celia's trust and prove to her that their spontaneous marriage can still become the love of a lifetime?
ISBN-13: 9780764211089
Publisher: Baker Publishing Group
Publication date: 5/6/2014
Pages: 384
My Review: I absolutely devoured this story! It was amazing. From beginning to end, I was rooting for Celia and Ty. I loved Addie and it was nice getting to reconnect with Meg, Bo, and Jake (I can't wait to read his story!). Being back in Holley, Texas was like putting on a comfortable pair of jeans and worn in cowboy boots. The story flowed effortlessly and kept me up late into the night to finish.
I absolutely loved Celia and Ty. Their spark, spunk, and downright witty banter back and forth made the story that much more enjoyable. Celia is smart, sassy, and a devoted mother. She is independent to a fault. Ty is impulsive, handsome, and heartbreakingly charming. If he was a real person, I feel like I would have been head over heals for him just like Celia was. Their spark was undeniable to the reader, though it took them a while to accept it themselves.
The message of the book was all about forgiveness. Both Celia and Ty have to work through some pretty major bitterness, regret, and self-loathing to accept the forgiveness from each other and most importantly the God who loves them. The sacrifices both characters have to make are symbolic of the sacrifice Jesus made on the cross for us, so we don't have to die and go to hell.
Overall, this was an amazing story and I look forward to reading more from this wonderful author!
About the Author
:
Becky's
a California native who attended Baylor University, met and married a Texan, and settled in Dallas. She published historical romances for the general market before putting her career on hold for several years to care for her three children. When God called her back to writing, Becky knew He meant for her to turn her attention to Christian fiction. She loves writing funny, modern, and inspirational contemporary romance! She's the Carol Award and Inspirational Reader's Choice Award winning author of
My Stubborn Heart
,
Undeniably Yours
,
Meant to Be Mine
, and
A Love Like Ours
.
Connect with Becky:
Website
|
Facebook
|
Twitter
|
Instagram
|
Pinterest
|
Goodreads