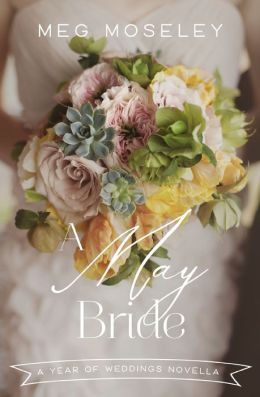 Overview
: She's prepared for her wedding all her life … but she forgot a few things.Ellie Martin, a country girl in Atlanta, often de-stresses from city life by tending the flower beds of a church near her apartment. She has dreamed of a traditional wedding all her life, a wedding like the one her younger sister is planning back in their hometown. Their single mom will pay for Alexa's wedding, but Ellie started her own wedding fund years ago. She only needs to find a groom.
She bumps into a man who's a guest at a wedding on the church grounds. She's noticed him around the neighborhood, but today he introduces himself as Gray Whitby. They embark on a whirlwind romance, but her mother doesn't trust freewheeling men like him. Standing up to Mom leads Ellie to stick up for Alexa too. When Ellie risks her own plans for her sister's sake, Gray feels betrayed. Will he always play second fiddle?
Will Ellie and Gray reconcile their differences so her dream wedding can come true, or will the romance they've begun come crashing down?
ISBN-13: 9780310338703
Publisher: Zondervan
Publication date: 4/22/2014
Sold by: Zondervan Publishing
Format: eBook
Pages: 140
My Review
: Having not read any of Meg Moseley's previous works, I didn't know what to expect from this author. I was not disappointed. This story of love at first sight was funny, happy, sad, and exciting all at the same time. I got caught up in the romance from the beginning. I sympathized with Ellie and her family dilemmas (I mean, who doesn't have family drama!) and I sympathized with Gray's issues with the family dilemmas (been there, done that!). Each character has a strong devotion to their faith and family. Watching them learn the balance of faith, family, and each other was so much fun! It reminds me of my own life and my own relationship struggles. Overall, I really enjoyed this story and look forward to reading more by this fantastic author!
About the Author
: Meg Moseley is a Californian transplanted to the South. For four years, she wrote human interest columns for a suburban section of the Atlanta Journal Constitution, and she home-schooled for over twenty years. Mom to three grown children, she enjoys books, motorcycle rides with her husband, and gardening.
Connect with Meg:
Website
|
Facebook
|
Twitter