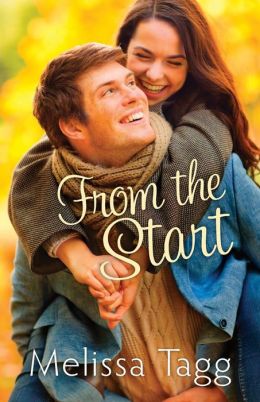 Overview
: Kate Walker used to believe in true love and happily ever after. While her own love life may have left her brokenhearted, it hasn't kept her from churning out made-for-TV romance movie screenplays...until a major career slump and a longing to do something meaningful send her running back to her hometown of Maple Valley.
Permanently sidelined by an injury, former NFL quarterback Colton Greene is temporarily hiding out in a friend's hometown to avoid the media and the reminders of all he's lost. Maple Valley seems like the perfect place to learn how to adjust to normal life. The only trouble is he's never really done normal before.
While Kate plays things safe and Colton is all about big risks and grand gestures, they both get what it's like to desperately need direction in life. An unexpected project gives them both a chance to jumpstart their new lives, but old wounds and new dreams are hard to ignore. Starting over wasn't part of the plan, but could it be the best thing that's ever happened to them?
ISBN-13: 9780764213076
Publisher: Baker Publishing Group
Publication date: 4/7/2015
Pages: 352
My Review
: This was such an inspiring story. I absolutely loved it from start to finish. Being back in Maple Valley was refreshing. I loved catching up with Ava and Seth (if you haven't read Three Little Words, you need to. It's FREE!) and the rest of the Walker clan. The love and support of the community and their sense of togetherness reminded me a lot of my community. This story pulled me in "from the start" (pun intended) and didn't let me go until the end.
I loved Kate. She reminds me of a sweet, All-American good girl who is humble with a heart of gold. It's easy to see why Colton falls head over heels for her. Colton is your all-American football guy. He's strong, courageous, and moody. He's got a brooding side, but he's a super good guy. Kate and Colton both have to get over hurts in their past. With the help of their family and friends, they overcome their obstacles and give us the happy ending we want.
The message of the story is about learning to listen to what God wants for your life, learning when to walk through an open door, and when to pull one firmly shut, and trusting that the God who loves you will take care of you through it all. We don't have to have a big plan for our lives, we just need to listen to God and do the next "right thing."
Overall, this was a sweet, inspiring story about a guy and girl learning to trust in themselves and the Lord for their futures. I highly recommend it.
*Thank you, Melissa Tagg, for providing me with a complimentary copy of this book in exchange for my honest review.*
About the Author
: Melissa Tagg, author of Made to Last, is a former reporter and total Iowa girl. In addition to her homeless ministry day job, she is also the marketing/events coordinator for My Book Therapy, a craft-and-coaching community for writers. When she's not writing, she can be found hanging out with the coolest family ever, watching old movies, and daydreaming about her next book. She's passionate about humor, grace, and happy endings. Melissa blogs regularly and loves connecting with readers at
http://www.melissatagg.com/
.