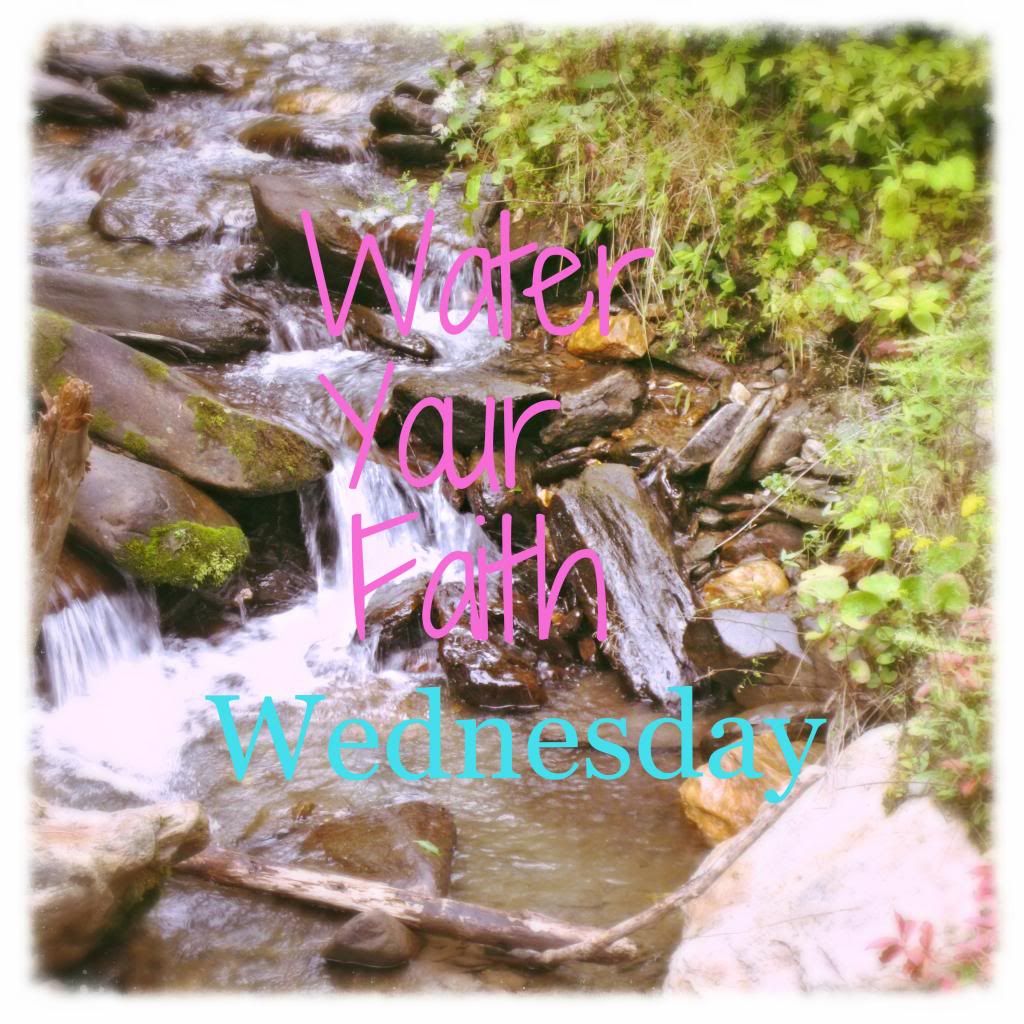 Hello everyone! Welcome to "Water Your Faith" Wednesday! How do you feel after spending your Sunday at church praising and worshiping our Lord? I know I feel great! I start my week fired up and ready to face what's in store. Oftentimes, however, by Wednesday, life begins to drag me down. My goal is provide a way to overcome the spiritual doldrums with encouraging words, scriptures, devotions, songs, etc. Let me know what you think!
From The Daily Bible Verse:
"The Lord is my strength and my shield; my heart trusts in him, and he helps me. My heart leaps for joy, and with my song I praise him."
Psalm 28:7
Music has always been a major part of the Christian tradition. Singing in harmony and written music came directly out of the church. What was the catalyst for this explosion of musical creativity? The Psalmist response to God was a joy that was so full that he had to respond in song. This is not a reaction of fear, but of incredible freedom. Our heart can leap for joy because in His presence is fullness of joy. This is the nature of God, and all of mankind has been blessed because of it.
When I read this verse this morning, it made my heart glad. I am learning to trust more in the Lord and lean on him always. Listening to music has always been an escape for me and lately I've found that listening to K-Love (our Christian radio station), my heart is filled with joy and praise. It's a great way to help relieve the stress of the day and the stress of driving in rush hour traffic.
There are too many songs to choose from that help lift my spirit. Right now, my favorite would be
Hope In Front of Me
by Danny Gokey. It helps remind me that God is with me and there's hope. What about you? What's your favorite verse/song/reminder that God is there with you?