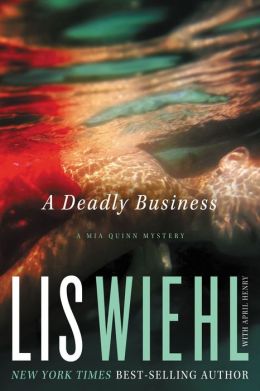 Overview
:
A prosecutor of violent criminals. A detective on a dangerous beat. When these two pros take on an off-the-books case, the line between professional and personal becomes perilously blurred.
When a twenty-two-year-old convict walks into the courtroom, his eyes confirm what Mia Quinn already guesses: he blames her for his conviction. In seconds, he knocks her to the ground and holds a razor blade to her throat. While she manages to escape without injury, it's just one more reminder that Mia's job prosecuting Seattle's s most dangerous criminals is far from low risk.
As a single mom, the last thing Mia wants is for her work to follow her home or discover that it already has.
Now Detective Charlie Carlson is suggesting the very thing Mia doesn't want to believe—that her accountant husband's deadly car accident was no accident at all. When Mia and Charlie encounter resistance to reopening the case, they take the investigation into their own hands. And they find much more than they bargained for.
Was Mia's husband more than an accountant . . . and less than an honest man? As the truth becomes more shocking and the case grows more complex, her husband's killers take note of Mia . . . and her children. How far will this prosecutor go to learn the truth about her husband—and how far will she have to go to protect her family?
ISBN-13: 9781595549044
Publisher: Nelson, Thomas, Inc.
Publication date: 6/10/2014
Series:
Mia Quinn Series
, #2
Pages: 320
My Review: Lis Wiehl writes another thrilling crime drama that kept me turning pages! A Deadly Business is the second installment in the Mia Quinn Series. I couldn't put it down! The plot is fast moving and kept me up reading late into the night! With twists and turns, Lis Wiehl will keep you guessing until the very end.

It was nice catching up with Mia, Charlie, Eli, and Mia's children. As Mia struggles to find ground in her newly single life, shocking revelations about her past knock the ground out from under her. Charlie and Eli would love to pick up the pieces, but Mia's not ready yet. I'll be interested to see what comes from that "love triangle"!

Mia is struggling to find her faith in this new reality she's been thrust into and she's finding it hard to trust. The aspect of the Christian faith was there, lurking in the background of Mia's choices and decisions, but I don't think she's come to terms with it yet.

Overall, I was highly satisfied with this book and I can't wait to read the next one as the Mia story continues!

**I received a complimentary copy of this book from the publisher through the BookLook blogging program in exchange for my honest review, which I have given.**
About the Author:
Lis Wiehl is one of the nation's most prominent trial lawyers and highly regarded commentators. Currently, she is the legal analyst and reporter on the Fox News Channel and Bill O'Reilly's sparring partner in the weekly "Is It Legal?" segment on The O'Reilly Factor. Prior to that she was O'Reilly's co-host on the nationally syndicated show The Radio Factor. She is also a Professor of Law at New York Law School. Her column "Lis on Law" appears weekly on FoxNews.com.

Prior to joining Fox News Channel in New York City, Wiehl served as a legal analyst and reporter for NBC News and NPR's All Things Considered. Before that, Wiehl served as a Federal Prosecutor in the United States Attorney's office.

Wiehl earned her Juris Doctor from Harvard Law School and her Master of Arts in Literature from the University of Queensland.

Wiehl is also the author of The 51% Minority, which won the 2008 award for Books for a Better Life in the motivational category, and Winning Every Time.

She lives in New York.