Overview
: Seagrass Pier is the perfect place for Elin to hide from a killer, but an old love's ability to see her true heart could be her undoing.
When Elin Summerall contracted a virus that damaged her heart, she was lucky to get a transplant. At first it was an overwhelmingly good gift. But then she began to remember a murder she never witnessed—the murder of her heart's donor.
When she reveals what she knows to a disbelieving police officer, she's exposed as a witness and must flee for her life to a remote cottage on Hope Beach.
Fearing what might happen to her daughter and mother, she asks Marc Everton for help, though she hasn't seen him since the night her father died. She remembers that night with shame, and she never told Marc about their daughter.
Marc is less than convinced that Elin's "memories" are real. He is blindsided by the news about his daughter, but for her sake, he agrees to help. Then he begins to notice the small ways Elin is different. She now likes coffee, her musical tastes have changed, and she's ditched her jeans and sneakers for dresses and high heels.
As Elin tries to stay alive and bring the killer to justice, she begins to doubt her own identity. Did her new heart save her life only to cause her to lose herself? And if she's really changed, why does her new heart love Marc just as much as her old one did?
ISBN-13:
9781595547842
Publisher:

Nelson, Thomas, Inc.
Publication date:

7/1/2014
Series:
The Hope Beach Series , #3
Pages: 336
(P.S. The e-book version is being offered for $4.99. Pre-order your copy today!!)
My Review
: Every book in the the "Hope Beach" series was fantastic, but
Seagrass Pier
was the icing on the cake! I read this story every chance I could get! The story touches on some intense topics. Elin Summerall had a heart transplant. Since then, she is having strange dreams about the murder of the woman whose heart she received. In the medical community, this is known as cell memory. I've never heart of it before, but this story stuck some interest in me. Elin's mom is also struggling with dementia, a disease typically found in elderly patients. The story is fast-paced, intriguing, and suspenseful despite the heaviness of some of the topics. That's where Coble excels at writing!
Elin Summerall is a beautiful, independent single mother struggling to cope with raising her daughter, caring for her ailing mother, and overcoming widowhood. She is also recovering from a heart transplant. Elin's character is who I strive to be: strong in her faith, yet humble enough to know she isn't perfect and can't do it all on her own. Marc is the typical man's man, but he is also strong in his faith. He has the right amount of flaws to make him more human and less "perfect." I liked him immediately, and loved him when he found out about his daughter. With a slew of supporting characters, the story never gets to a boring point.
The meat of the story centers around finding your identity. Who are you? What makes you who you are? Is it your looks, your role in life, your job, or something more substantial? What happens when life changes us? Is our identity shaken or does it hold firm? As Christians, Colleen reminds us our real identity is in Christ. As Elin's mother says, "It's how we love, honey. And you love with your whole heart. God shines through you. Don't ever let that change."
Colleen Coble delivers another face-paced suspense full of twists, turns, with a little romance, story that will keep you enthralled page after page! I highly recommend this book!
*I received this book for free from the publisher through the BookLook Blogging program in exchange for my honest review, which I have given.*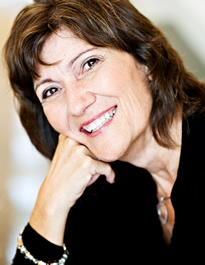 About the Author
: Best-selling author Colleen Coble's novels have won or finaled in awards ranging from the Best Books of Indiana, the ACFW Carol Award, the Romance Writers of America RITA, the Holt Medallion, the Daphne du Maurier, National Readers' Choice, and the Booksellers Best. She has over 2 million books in print and writes romantic mysteries because she loves to see justice prevail. Colleen is CEO of American Christian Fiction Writers. She lives with her husband Dave in Indiana.