This is the Weekend Wrap-Up, inspired by Melanie at
Christian Bookshelf Review
. This is where I will tell you what I've read in the past week, what I'm currently reading, and what I plan to read in the week ahead. I might also share some interesting events from the past week!
What I've Read:
Reviews Posted:
What I'm Currently Reading: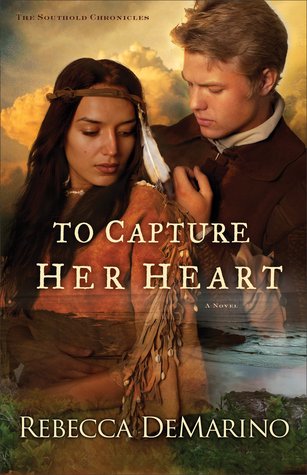 What I hope to Finish in July:
The Question: Do you use bookmarks? If so, do you match them to the book you're reading or do you use random scraps of paper?
My Answer: I use bookmarks, but I don't have a specific one I use. I have several to choose from and sometimes I have to use random scraps of paper because I've misplaced all of the bookmarks!
"Please join me every Friday to share the first sentence (or so) of the book you are reading, along with your initial thoughts about the sentence, impressions of the book, or anything else the opener inspires. Please remember to include the title of the book and the author's name."
"The thunder of a thousand hooves pounded in her ears and she buried her head beneath her tethered hands." - To Capture Her Heart by Rebecca DeMarino
My Thoughts: It's a promising start! Since I'm almost a quarter of the way through, I can say with confidence that it only gets better!