Overview
:
Can she forgive the man who left her at the altar?
Alyssa Pennington dated Brendan Myers for three years before she accepted his proposal. For almost a year, Alyssa's friends and family helped her plan a lovely wedding to take place in the church she'd grown up in. It was the happiest day of her life when she walked down the aisle to be united with the man of her dreams. But when Brendan left her at the altar, Alyssa was consumed by humiliation, embarrassment, and a broken heart that wouldn't allow her to trust anyone. Especially Brendan.
Brendan Myers knows he will spend the rest of his life regretting what he did to Alyssa, the only woman he's ever loved. Without her, his life is empty. In one fateful moment, he'd panicked, destroyed their future, and ruined everything. Now he plans to win her back. But winning back his bride might prove much more difficult than he can imagine. And even if he does get her to the altar again, will she think turnabout is fair play?
ISBN-13: 9780310339205 | Publisher: Zondervan
Publication date: 06/24/2014 | Series: A Year of Weddings Novellas, #7
My Review
: The only stories I've read by Beth Wiseman were in the form of Amish novellas, so this was a very different experience for me.There was a little I liked, and a lot I didn't like. t was heartfelt and sweet. I loved Brendan's pursuit of Alyssa. He knew he messed up, he confessed, and he did all he could to win her back. Sometimes his antics were hilarious. Alyssa was a borderline character for me. There were moments in the story that I really liked her and related, and there were moments I wanted to shake her! I DID NOT like her involvement with Dalton at all. It was obvious from the beginning that she shouldn't be with him, but she persisted anyway. For a Christian Fiction novella, this story references sexual thoughts quite a bit. One part of me liked the open and honestness of that because it made it more life like, and another part of me didn't like it. Overall, I did like the story, but it's not my favorite of the series.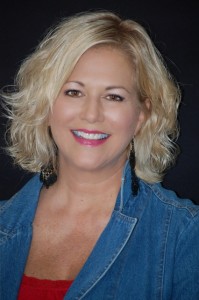 About the Author
: Award-winning, best-selling author
Beth Wiseman
is best known for her Amish novels, but her most recent novels,
Need You Now
and
The House that Love Built
, are contemporaries set in small Texas towns. Both have received glowing reviews. Beth's highly-anticipated novel,
The Promise,
is inspired by a true story. Website:
www.bethwiseman.com
Twitter: @bethwiseman Facebook:
Fans-of-Beth-Wiseman