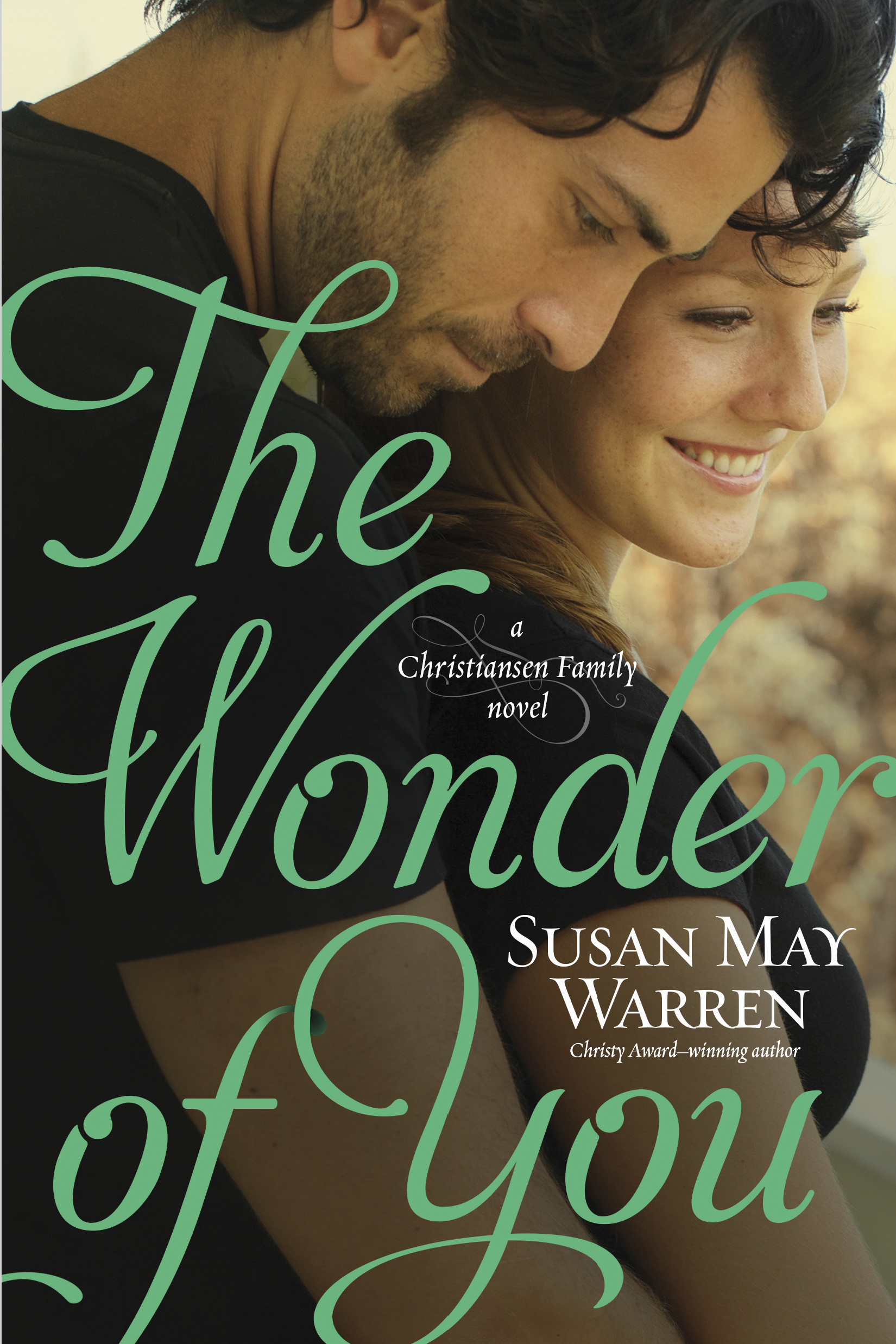 Overview
: Mortified after her semester abroad is cut short, Amelia Christiansen returns to Deep Haven, certain she isn't brave enough for the adventures she's dreamed of. The last thing she expects is for the man who broke her heart to cross the Atlantic and beg forgiveness.
Heir to a European hotel dynasty, Roark St. John has trekked from one exotic locale to another, haunted by tragedy and the expectations that accompany his last name. Amelia is the first woman to give him a reason to stop running. He'll do anything for a second chance—even contend with Amelia's old flame, who is intent on sending Roark packing.
While one surprise after another leaves Amelia reeling, Roark's continued presence only highlights the questions pursuing her. Like him, is she running from the life God has called her to? Could finding her new place mean leaving home behind?
My Review
: Susan May Warren has delivered another smash hit in the Christiansen family series.
The Wonder of You
is a wonderful novel. I enjoyed every minute of this book. The plot was well planned and penned perfectly. It kept my attention from start to finish. I enjoyed the banter between the Christiansen clan, as well as the competition between the two men vying for Amelia's love. I also really enjoyed catching up with Grace and Max. The little bit that was said about them made me love them even more than I did from reading
When I Fall in Love
.
I really enjoyed Amelia's character. Her struggle to find her place in the world - and her own family - had me rooting for her from page one. Throughout a lot of the book, her view of herself as a failure colors her decisions. It isn't until she surrenders to God that she changes, and I am glad I was along for the ride. The same can be said about Roark. He is refined, charming, and handsome, but for most of the story, he's "happily miserable" (that's the only way I can think to describe it). Watching him surrender to the wonder and magic of God's love is one of the sweetest things I've read in a while. Their romance is rocky, fun, and wonderful.
The message of the story, for both characters, is about running from God out of fear of the unknown. It isn't until both characters recognize that their running and STOP, that they can embrace the wonder of God's unending love. Sometimes, pursuing God's vision can be scary. Neither character can see where the future will bring them. As the author so aptly states, "pursuing God's vision requires faith in GOD to work it out."
Overall, if you're looking for a wonderful romance about God's pursuit of His children, this is the book for you!
*I received a complimentary copy of this book from the publisher through the Tyndale House Blogging program in exchange for my honest review.*
About the Author
:
Susan May Warren is the RITA award-winning novelist of over thirty novels. A five-time Christy award finalist, a two-time RITA Finalist, she's also a multi-winner of the Inspirational Readers Choice award, and the ACFW Carol Award.
A seasoned women's events speaker, she's a popular writing teacher at conferences around the nation and the author of the beginning writer's workbook: From the Inside-Out: discover, create and publish the novel in you!.
She is also the founder of
www.MyBookTherapy.com
, a story-crafting service that helps authors discover their voice. You can find her online at
www.susanmaywarren.com
.