Overview
:
The past is repeating itself–and time is running out.
It's been more than two years since homicide detective Livy Reynolds's cousin disappeared from Logan Point. Unlike most people in her hometown, Livy has never believed that Robyn left voluntarily. When Dallas private investigator Alex Jennings contacts her concerning a senator's missing granddaughter who was last seen in Logan Point, Livy notices eerie similarities between the two disappearances. With self-doubt plaguing her and an almost instant dislike of the self-assured PI, she's finding this investigation an uphill battle. But with the prospect of finding her cousin on the horizon, she'll have to find a way to work with Alex–before it's too late.
My Review
: This is one of the best suspense books I've read in a long time. Patricia Bradley writes a gripping story, that had me on the edge of my seat, biting my nails until the very end. I was kept guessing right along with the characters, and I really loved that about the story. It was fast paced and exciting from beginning to end.
I loved the characters. The depth and emotional development of each character was expertly woven throughout the story. I was deeply involved in Livy and Alex's relationship with each other and their fathers. I could relate to having a rocky relationship with your parent. Robyn's story tugged at my heart strings and I longed to just give her a hug. The romance between Livy and Alex was underplayed, but I liked that. The focus of the story was on the investigation, as it should have been.
The message of the story, to me, was about fear. Livy, Alex, and Robyn let fear rule their lives, each to a different degree. Overcoming our fears can be very difficult, but rewarding in the end. Each character overcomes their fears, and even though I began to doubt it for a minute, the ending was rewarding.
Overall, I'm glad I got to visit Logan Point again and look forward to more by this awesome author.
*I received a complimentary copy of this book from the publisher through the Revell Reads blogging program in exchange for my honest review*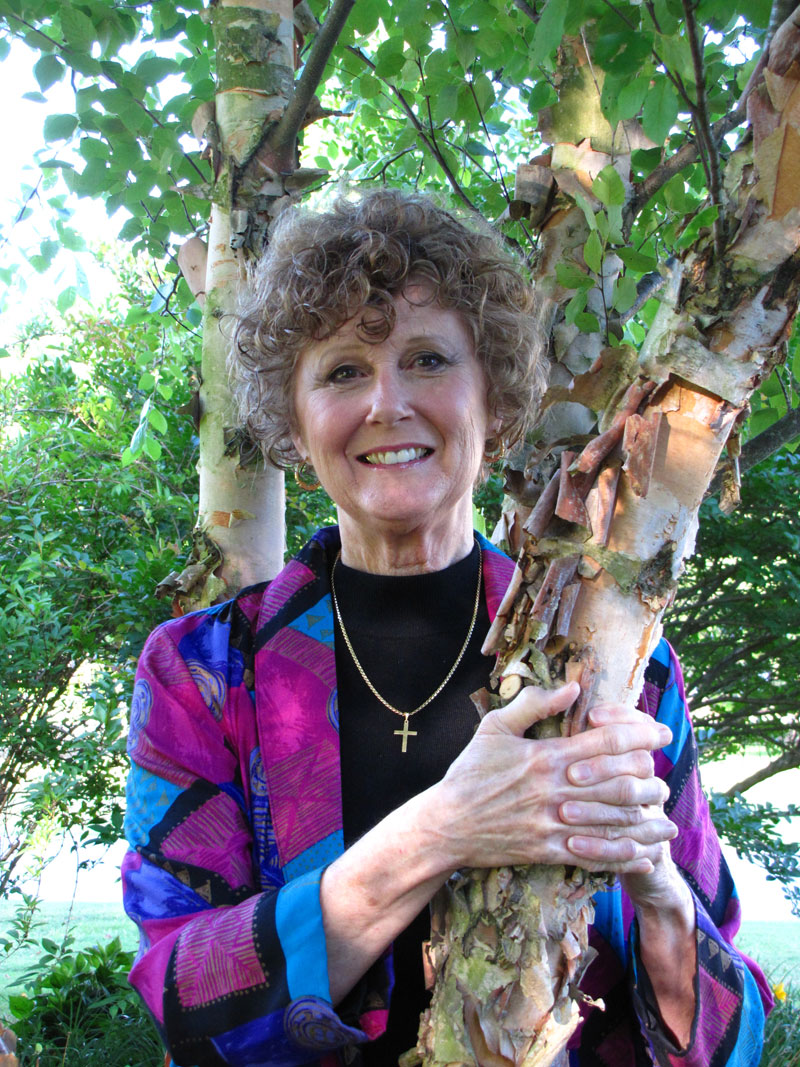 About the Author
:
Honoring God through my writing is top priority for this Mississippi Writer.
I am a Romantic Suspense writer living in the Deep South. My short-stories have been published inWoman's World, and I am releasing my fourth book this summer.
Gone Without a Trace
is book three in the Logan Point Series which is set in Memphis and the surrounding area. Click here to find out more about the
Logan Point Series
.
Book one in the Logan Point Series,
Shadows from the Past
, has won several awards…the 2008 Maggie (Inspirational Category)…1st Place in the 2012 Touched By Love and Daphne du Maurier contests…finaled in the 2012 Genesis…bronzed in the Frasier.
I've also done the unthinkable–written a straight romance–who would've thought it'd be such fun? You can read more about it
here
.
I'm also an abstinence/healthy relationship speaker and have spoken to many students…and adults. I would love to have the opportunity to speak to your group. If you are would like to invite me to speak, feel free to contact me
here
.
When I'm not writing or speaking, I throw mud on a wheel and try to make something beautiful.
Connect with Patricia:
Twitter
|
Facebook
|
Website