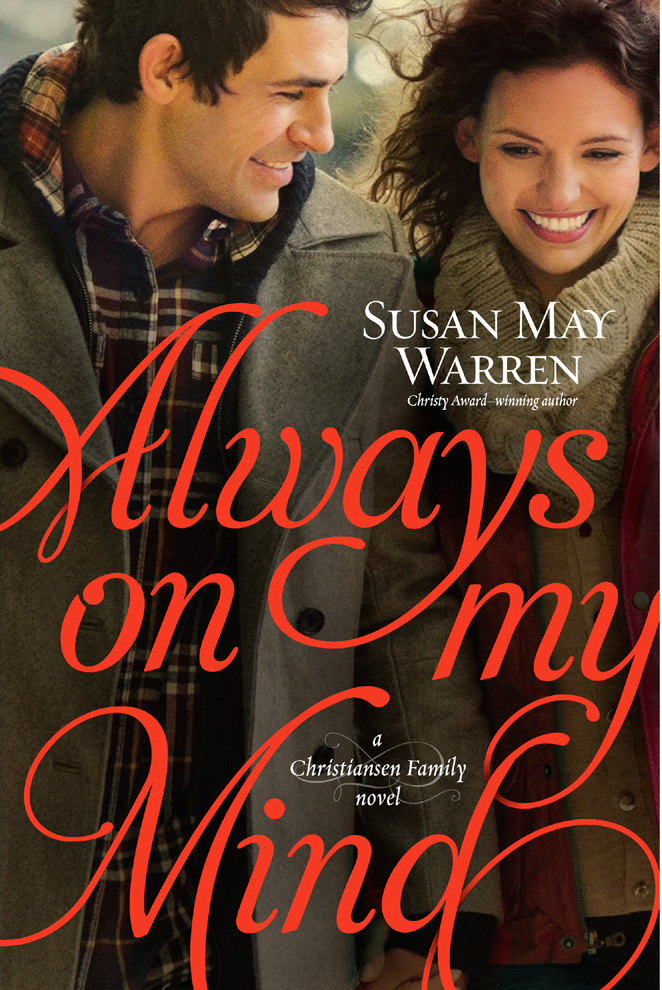 Overview
: After a failed dig in Honduras, aspiring archaeologist Casper Christiansen heads home to Minnesota to face his unresolved feelings for Raina Beaumont, the woman of his dreams. But when he arrives unannounced on her doorstep, he receives the shock of a lifetime: Raina is pregnant with someone else's baby.
Heartbroken, especially when he discovers the identity of the baby's father, Casper tables his dreams and determines to be dependable for once, helping his older brother, Darek, prepare the family resort for its grand reopening. Casper longs to be the hero of at least one family story, but a never-ending Deep Haven winter and costly repairs threaten their efforts—and the future of the resort.
Worse, one of Casper's new jobs constantly brings him into contact with Raina, whom he can't seem to forget. A tentative friendship begins to heal fresh wounds, but can they possibly overcome past mistakes and current choices to discover a future together?
My Review
: What can I say about this book? I have no words to describe how magnificent I thought it was. There is a different feel to this book than the other three in the series. While each book, so far, has dealt with some pretty heavy issues, they have managed to remain positive and bright (in my opinion). This book, however, was hard to get through because it was so sad! That didn't diminish my enjoyment, just made me have to pause from time to time to get my bearings and it made the ending so much sweeter!
Raina and Casper had me wrapped up in their story from their introduction in
When I Fall in Love
. This book literally picks up where the third one ended. I loved Casper from page one. His sweet, tender, loving heart and his adventurous spirit completely captivated me. Raina was a much deeper character. She was wounded, angry, bitter, and hurt. Her mistakes seemed insurmountable to her, so she just pushes everyone away and takes what she thinks she deserves. I did not like Monte from the moment he stepped on the scene. Raina and Casper have a very complicated love story. The title aptly describes their feelings and thoughts towards one another, even though they fight it.
The best part of the story was the message. God's specialty is finding lost treasure, just like Casper does. Casper's part in Raina's life, as Darek describes it, is to be light. Raina has to come to accept that fact that she is valuable and treasured to God on her own. To sum it up,
"there is no life bigger than the one lived, every day, in awe of God. God showing up in our lives to love us despite ourselves. That is a treasure we can find every single day."
Overall, this was a wonderful edition to the Christiansen Family series. From the epilogue, I'm intrigued to see what happens in Amelia's life, next!
About the Author
: Susan May Warren is the RITA award-winning novelist of over thirty novels. A five-time Christy award finalist, a two-time RITA Finalist, she's also a multi-winner of the Inspirational Readers Choice award, and the ACFW Carol Award.
A seasoned women's events speaker, she's a popular writing teacher at conferences around the nation and the author of the beginning writer's workbook: From the Inside-Out: discover, create and publish the novel in you!.
She is also the founder of
www.MyBookTherapy.com
, a story-crafting service that helps authors discover their voice. You can find her online at
www.susanmaywarren.com
.