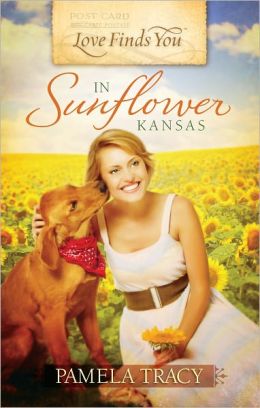 Overview
: Will Annie find treasure in her field of sunflowers? Annie Jamison is the sister who keeps the peace. So when her mother goes missing, Annie's the one sent to retrieve her. There's one problem. It seems the town Willa Jamison (willingly) ran off to—Sunflower, Kansas— doesn't exist. Sure, it's on the map, but when Annie drives there, she finds herself in the middle of a field. Of sunflowers. In nearby Bonner Springs, Kansas, Annie finds her errant mother…and Joe Kelly, a handsome veterinarian who thinks Annie is part of a team of con artists out to swindle his father. It takes some time, but eventually, Joe's working with Annie instead of against her to bring their wacky parents to their senses. When this unlikely team turns into an unlikely couple, Annie no longer wants to leave her field of sunflowers. She wants happily-ever-after with Joe Kelly. But when evidence of the con resurfaces, will Joe have enough faith in Annie to recognize the truth?
ISBN-13: 9781609365943 | Publisher: Ideals Publications
Publication date: 5/1/2012 | Pages: 320
My Review: This is definitely a feel good, sweet novel. While there wasn't a lot of action, the story moved along at a nice speed. The characters were sweet, quirky, and well developed. I loved Annie's character. I felt like I could relate to her because I'm a "fixer" too. Joe Kelly rubbed me the wrong way sometimes. His attitude and brusqueness at the beginning of the story set me on edge, but I warmed up to him. I loved Joe and Annie's parents. They add a lot of humor to the story. The message of the story is, essentially, about change. Both characters have to allow God to work in their lives so they can accept the changes that are happening around them. Sometimes, change is for the best. We just have to let God take the lead. Overall, this was a sweet story and a great addition to the Love Finds You series.
About the Author
: Pamela Tracy is a USA Today award-winning author who lives with her husband (He claims to be the inspiration for most of her heroes) and son (He claims to be the interference for most of her writing time.) She was raised in Omaha, Nebraska, and started writing at a very young age (a series of romances, all with David Cassidy as the hero. Sometimes Bobby Sherman would interfere). Then, while earning a BA in Journalism at Texas Tech University in Lubbock, Texas, she picked up the pen again only this time, it was an electric typewriter on which she wrote a very bad science fiction novel.) First published in 1999 , Pamela has since published more than twenty books. Her suspense novels have garnered her an American Christian Fiction Writer's Carol award and a RITA finalist. You can find out more about Pamela by visiting her website:
http://pamelatracy.com