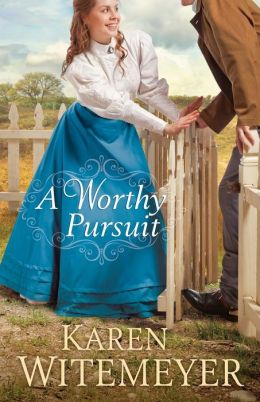 Overview
:
A teacher on the run. A bounty hunter in pursuit. Can two enemies learn to trust each other before they both lose what they hold most dear?
Stone Hammond is the best tracker in Texas. He never comes home empty-handed. So when a wealthy railroad investor hires him to find his abducted granddaughter, Stone eagerly accepts.
Charlotte Atherton, former headmistress of Sullivan's Academy for Exceptional Youths, will do anything to keep her charges safe, especially the orphaned girl entrusted to her care. Charlotte promised Lily's mother she'd keep the girl away from her unscrupulous grandfather, and nothing will stop Charlotte from fulfilling that pledge. Not even the handsome bounty hunter with surprisingly honest eyes who comes looking for them.
When Miss Atherton produces documentation that shows her to be Lily's legal guardian, Stone must reevaluate everything he's been led to believe. Is she villain or victim?
Then a new danger forces Charlotte to trust the man sent to destroy her. Stone vows to protect what he once sought to tear apart. Besides, he's ready to start a new pursuit: winning Charlotte's heart.
ISBN-13: 9780764212802 | Publisher: Bethany House
Publication date: 6/2/2015 | Pages: 352
My Review: I love Karen Witemeyer. Her books are action packed, exciting, and full of love and faith. This book was no exception. I was immersed in the action from page one, and this fast paced plot had me turning pages night after night. I could have blown through the story, but I wanted to capture every moment, so I made myself take it slowly page by page. It was totally worth it! I loved the story from beginning to end. How could story about a teacher on the run with a rag tag bunch of children not be entertaining?!

Charlotte Atherton is full of grit, determination, and love. Her love for her students Lily, Stephen, and John is palpable. Her distrust and unease around men is also very evident and understandable from the moment Stone Hammond comes on the scene. Her past comes back to haunt her where men are concerned, which causes her trust to be something hard to earn. Her faith, though at times small, is admirable considering the circumstances. Stone Hammond is your typical male heroine, humble, flawed, and handsome. Even though his life has hardened him, he still has a soft spot for women and children. Their sparks are evident from their first meeting, even though neither one of them recognizes it.

Karen Witemeyer writes a compelling story, full of action, love, and a great message. Learning to lean on the strength of the Lord, when our own strength fails us, is something both characters have to learn to do. God doesn't promise our journey will be easy. In fact, there are several places in the Bible that clearly state there will be trials we'll have to face. But God promises to be with us always. He will never leave us or forsake us. Learning to accept that is, indeed, a "a most worthy pursuit."

Overall, I highly enjoyed this amazing story. I look forward to reading more great works by Karen Witemeyer and I hope the next book features Marietta and Dan!


*I received a complimentary copy of this book from the publisher through the Bethany House Blogging program in exchange for my honest review.*
About the Author
: Christy Award finalist and winner of both the ACFW Carol Award and HOLT Medallion, CBA bestselling author Karen Witemeyer writes Christian historical romance for Bethany House, believing the world needs more happily-ever-afters. She is an avid cross-stitcher and makes her home in Abilene, TX with her husband and three children.