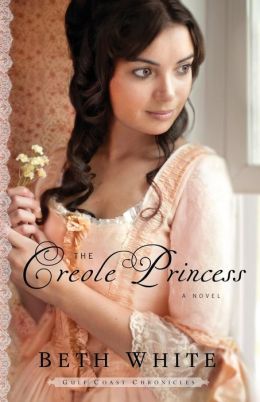 Overall
: All along the eastern seaboard, the American struggle for independence rages. In the British-held southern port of Mobile, Alabama, the conflict brewing is quieter--though no less deadly. The lovely Frenchwoman Lyse Lanier is best friends with the daughter of the British commander. Rafael Gonzalez is a charming young Spanish merchant with a secret mission and a shipment of gold to support General Washington. As their paths cross and their destinies become increasingly tangled, Lyse and Rafael must decide where their true loyalties lie--and somehow keep Lyse's family from being executed as traitors to the British Crown.
With spectacular detail that brings the Colonial South alive, Beth White invites readers into a world of intrigue and espionage from a little-known side of the American Revolutionary War. Her richly textured settings and characters delight while fast pacing and closely held secrets will keep readers turning the pages.
ISBN-13: 9780800721985
Publisher: Baker Publishing Group
Publication date: 4/7/2015
Pages: 352
My Review: I cannot even describe how much I loved this book. I can tell Beth White put a lot of time and research into every detail of her story. She truly "brings the Colonial South alive" and introduces a new and exciting twist to the American Revolutionary War. The plot was fast moving and well-written. The setting was fantastically detailed. Reading the story from several different points of view was interesting. While the main story was told from Lyse and Rafa, hearing from Daisy (a British descendent) and Scarlet (a slave) allowed me to become even more immersed in the time period and culture. I was eager to finish, yet sad when it ended.

I loved Lyse Lanier. Her spunk, humility, independence, and sweet spirit kept her story from being bogged down in the realities of life at the time. She truly made the story. Rafael Gozalez was as much comic relief as an added layer of intrigue to the story. His humanity and kind nature were a balance to Lyse's more impetuous side. The romance that blossomed between them and the sparks that flew whenever they were around each other was refreshing.

The message of the story, while bringing to light aspects of the American Revolution that helped shaped our country as we now know it, was about praying and trusting and believing. Each character had to come to grips with the path their lives had taken, whether it was because of choices made or because of being forced against their will, and to trust that the loving God they knew had a plan. As Scarlet reminds us, "God had a way of brining encouragement into the darkest of days."

Overall, if you're looking for espionage and intrigue in the midst of history, this is the book for you. I look forward to reading more from this amazing author!


**I received a complimentary copy of this book from the publisher through the Revell Reads blogging program in exchange for my honest review.**
About the Author
: I grew up in the South, specifically North Mississippi, which has a rich tradition of fostering writers, storytellers, and musicians. I'm fond of both music and literature, so I amuse myself by teaching chorus and piano in an inner-city public high school by day, while conducting a secret life as a romance writer by night.
Anyway, I find myself, after more than half the years I've been alive, still married to my last college boyfriend. He still makes me laugh, he still gives me the warm fuzzies, and he still checks my tires, so I guess I'll keep him. We somewhat successfully raised two young adults, who are both married and have begun producing amazing grandchildren. My cup runneth over.
Anyone who wants to know more about me should read my
books
and my
blog
. I am something of a hermit In Real Life, except in the classroom and on my computer, but I am very much interested in what makes my readers tick. And what ticks them off. And what makes them smile. So please email me
here
. I promise to answer.