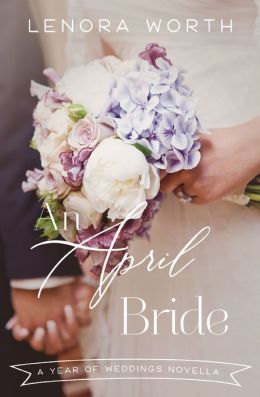 Overview
:
A year's worth of novellas from twelve inspirational romance authors. Happily ever after guaranteed.

War changed everything . . . even their love.
Bride-to-be Stella Carson cannot wait another day to marry her longtime sweetheart, Marshall Henderson. But her plans fall to pieces when she receives the terrible news that Marshall has suffered a near-fatal head wound while serving overseas. Diagnosed with post-traumatic stress disorder, he asks to recover privately in a D.C. hospital, and Stella gives him space to heal. But when Marshall returns home to Louisiana, it becomes clear to them both that he is not the man he used to be.
Marshall's memories of home have disappeared, and he suffers from violent, vivid nightmares night after night. Struggling to regain their life together, Stella reintroduces him to their town, reminding him of his history and their love story and watching glimpses of recognition dance in his eyes. But there is one dark corner in his memory, one important part he can't remember: his life with Stella.
With only weeks until the wedding, Stella and Marshall must choose between a marriage built on the past and faith in long-ago love or a very different future than the one Stella imagined.
ISBN-13: 9780310338697
Publisher: Zondervan
Publication date: 3/25/2014
Sold by: Zondervan Publishing
Format: eBook
Pages: 149
My Review
: What a beautiful novella. I adored this story. When I read the description, I admit I was nervous about how I would feel about it. My soldier wasn't lucky enough to come home. I realized, though, that there are so many soldiers out there who
do
get to come home, but they aren't whole. Do they have the support they need? (Sorry, I got a little off topic). This story is a beautiful picture of the restoring nature of our Lord. Marshall and Stella have a huge obstacle to overcome: he can't remember her or anyone for that matter. By putting their trust in the One who knows more and can do more than they ever could, they are modeling the behaviour that we as Christians should have. I want to put my trust in the God who knows everything, don't you? Overall, I really enjoyed this story. It is a great addition to the Year of Weddings series.
About the Author
: Lenora Worth has written over 45 books for three different publishers. Her first Love Inspired "The Wedding Quilt" won Affaire de Coeur's Best Inspirational for 1997, and "Logan's Child" won RT's Best Love Inspired for 1998. Her suspense "Code of Honor" finaled in the American Christian Fiction Writers' Carol Award and her "Body of Evidence" made the New York Times Bestseller list in Mass Market Paperbacks. With millions of books in print, Lenora continues to write for Love Inspired and Love Inspired Suspense and she recently sold three books to Harlequin's SuperRomance, still writing as Lenora Worth. Lenora also wrote a weekly opinion column for the Shreveport Times and worked freelance for SB magazine. She has now turned to full-time fiction writing and enjoying adventures with her retired husband, Don. Married for 36 years, they have two grown children—Kaleb and Carly. Lenora enjoys writing, reading and shopping … especially shoe shopping.