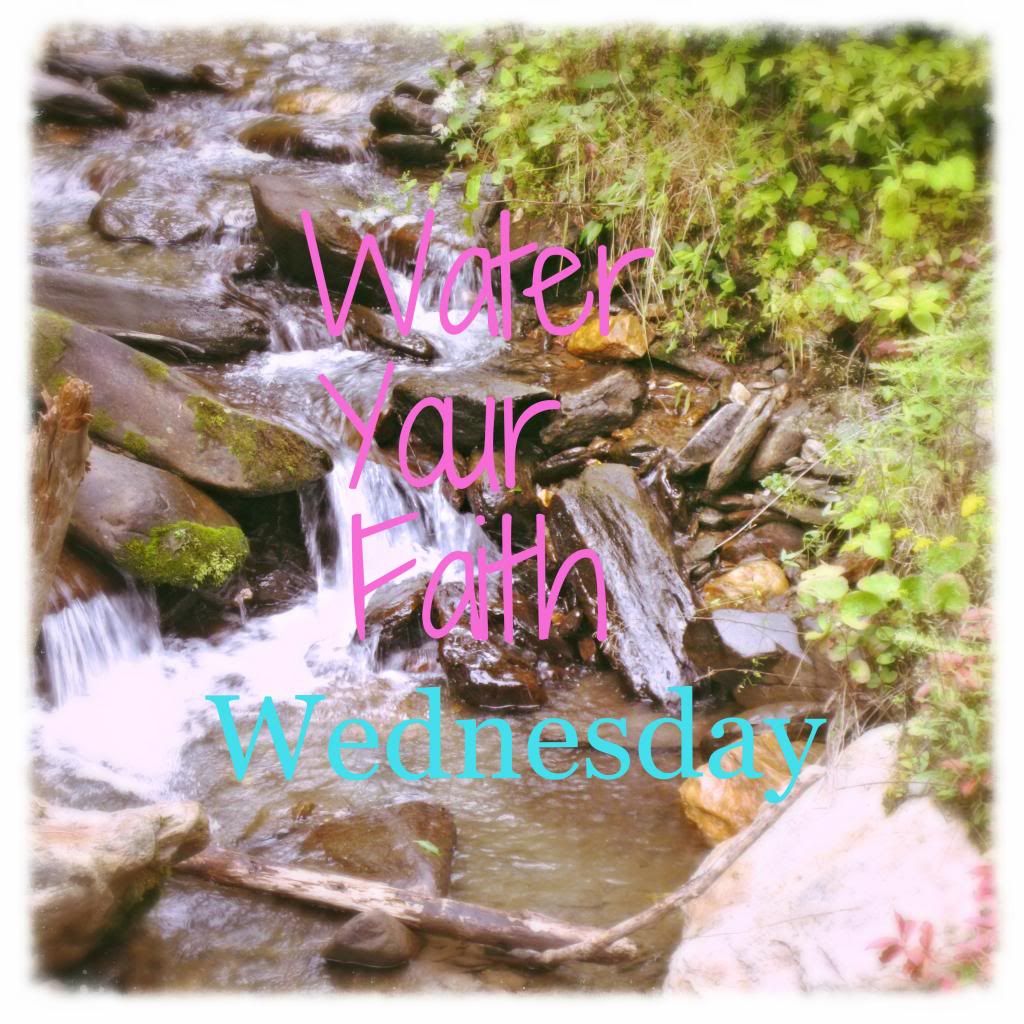 Hello everyone! Welcome to "Water Your Faith" Wednesday! How do you feel after spending your Sunday at church praising and worshiping our Lord? I know I feel great! I start my week fired up and ready to face what's in store. Oftentimes, however, by Wednesday, life begins to drag me down. My goal is provide a way to overcome the spiritual doldrums with encouraging words, scriptures, devotions, songs, etc. Let me know what you think!
I started a book yesterday called "Wishing On Buttercups" by Miralee Ferrell. As most Christian authors do, she included a couple verses at the beginning of the book, as kind of a segway into what the main theme of the book will be. The verse at the beginning of this book caught my attention:
"For I know the thoughts that I think towards you, says the Lord, thoughts of peace and not evil, to give you a future and a hope. Then you will call upon me, and go and Pray to me, and I will listen to you." Jeremiah 29:11-12 (NKJV)
http://www.pinterest.com/pin/8444318024889663/
It's a wonderful feeling knowing that God has thoughts of peace towards us. Other versions say "plans" instead of thoughts. Either way, it's a great reminder of God's place in our life. Our reliance on him should bring us peace. When I read my devotional from Proverbs 31 this morning, I was reminded of this again. I would like to share that devotional with you today.
| | |
| --- | --- |
| | |
"'For my thoughts are not your thoughts, neither are your ways my ways,' declares the L

ORD

. 'As the heavens are higher than the earth, so are my ways higher than your ways and my thoughts than your thoughts.'" Isaiah 55:8-9 (NIV)
I woke up from my dream feeling shaken and terrified. In it, my oldest daughter had gotten married and I had no part in it.
Not in the proposal. Not in the planning. No part whatsoever. In the dream, I sat in the back of the church watching. As her favorite music began to play, my mind began to swirl. My girl is getting married! Why am I just sitting here? Rushing to the bride's room, I found her. Her bridal outfit was a reflection of her unique style, completely different from anything I would have chosen.
She was fine, but I was not.
When I awoke, I knew the dream wasn't random. There was truth I needed to glean.
The hard reality is I can be one of those moms ... the ones with the built-in expectations. The ones with unspoken yet idealistic dreams of what "should be."
However, God wants me to recognize my ideals, my plans, my dreams are not always the best. But His are.
Today's key verse tells us God's thoughts and our thoughts aren't the same. His thoughts and His ways are always higher and better than our ways and thoughts.
Although I envision the perfect birthday, vacation or future wedding, God may have a different plan. A better plan. Maybe not "perfect" in the way I imagine, but perfect according to His plans and purposes.
This is especially hard as a mother. Wanting the very best for our children, we can get our hearts set on the best pre-school, middle school, high school or college. Knowing how hard it can be to make it in this world, we press in with our plans, suggesting or insisting our children pursue the degree, career or marriage choices we think are best.
The problem comes when we forget the most important part of the plans: God's thoughts and His ways.
Although there is value in our wisdom and experience, we must be intentional to give attention to God and His perfect wisdom for their future. Because without it, we can hinder the process of our children learning to hear from God for themselves.
While I can say I'm growing every day when it comes to expectations, I will always be on my knees asking God to help me. It is comforting to know, through the power of the Holy Spirit living in me, I can come to God daily and surrender my thoughts and plans to Him.
It's there I can lay down my thoughts and plans for my children as well.
Maybe like me, the idea of taking a step back from directing all of your children's ways scares you a bit. Here is where I find my comfort: my Father God is my children's Father and He loves them even more than I do.
Let's rest securely knowing when we encourage our children to follow God, His plan for them and their lives is much better than ours.
Lord, teach me to pray for Your best for myself, my family and those I love. Empower me to daily lay down my expectations. Then help me to leave expectations behind and trust You are always at work to bring Your best for Your glory. In Jesus' Name, Amen.
Did you enjoy today's devotion? Click here to subscribe.
TRUTH FOR TODAY:
Psalm 40:5, "Many, L
ORD
my God, are the wonders you have done, the things you planned for us. None can compare with you; were I to speak and tell of your deeds, they would be too many to declare." (NIV)