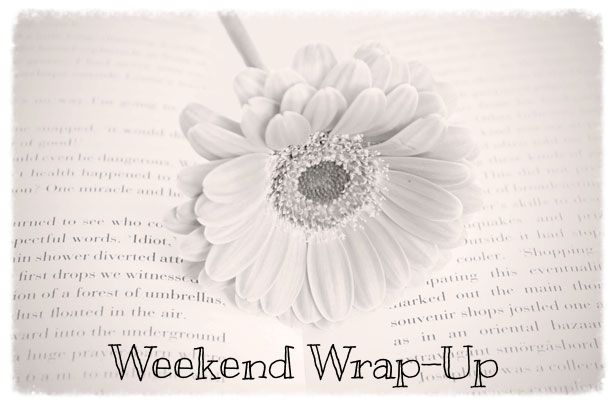 This is the Weekend Wrap-Up, inspired by
Melanie at Christian Bookshelf Review. This is where I will tell you what I've read in the past week, what I'm currently reading, and what I plan to read in the week ahead. I might also share some interesting events from the past week!
Enter to win your choice of three books and a $10 e-giftcard to your favorite book retailer

!
Leap Into Books Here
*End

s March 7*
What I'
ve Read
:
Reviews
Posted
:
Wildwood Creek
The Colonel's Lady
What I'm Reading now:
What I Plan on
Reading
:
What I completed in Feb

ruary
:
Not as successful as last month, but I still feel good about what I accomplished. What d

id you accomplish this month?!
That about wraps it up!