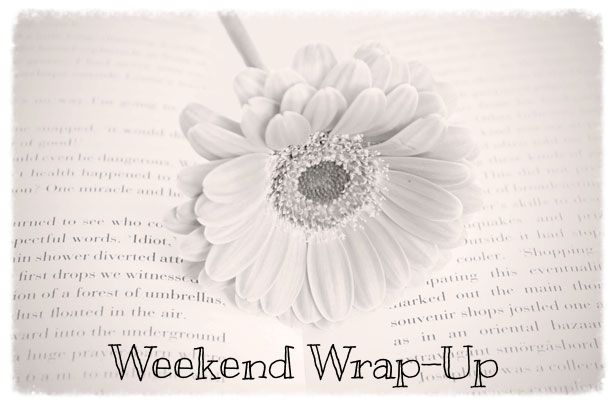 This is the Weekend Wrap-Up, inspired by
Melanie at Christian Bookshelf Review. This is where I will tell you what I've read in the past week, what I'm currently reading, and what I plan to read in the week ahead. I might also share some interesting events from the past week!
I apologize for not posting this on Friday. We had a crazy week last week. North Carolina and surrounding states experienced inclement weather. We got about a foot of

snow. I was trapped at work all week :)
And the winner is....
Kristin Lail!

Congratulations, Kristin! You will receive one copy of The Sinner's Garden by William Sirls.

*The winner will have one week to respond. If no response is received, another winner will be chosen.*
What I've Read:
Reviews Posted:
What I'm Currently Reading
:
That about wraps it up!