ISBN-13:

9780764210020

Publisher:

Bethany House Publishers

Publication date: 3/4/2014

Series: Home to Amana Series , #3

Pages: 352

Sales rank: 276,120

Product dimensions: 5.50 (w) x 8.50 (h) x 1.10 (d)
Overview
: The kind people of Amana have been her guiding light, but her greatest trial is yet to come...
West Amana, Iowa, 1890

After Andrea Wilson receives the devastating news that her husband has been lost at sea, she returns home to Iowa with her young son, Lukas. But what she finds there causes more heartache: The family farm has burned and her father has died, leaving Andrea with nothing.
Andrea must rely on the kindness of the people from the nearby Amana village who invite her to stay with them for a time. She discovers much generosity and contentment among the Amanans--especially from the tinsmith, Dirk Knefler, who takes her son under his wing. But is the simple, cloistered life in Amana what Andrea wants for Lukas's future? Is she willing to give up the comforts and freedom of the outside world? And when yet another round of shocking news comes her way, will Andrea ever be able to find the serenity and hope that have eluded her for so long?
My Review: This is a sweet, sweet story. The author paints a vivid picture of life in the Amana colonies. It's a different world, for sure. I can't imagine living in a community where everyone shares everything. The author's words made me feel like I was experiencing this community and life right along with Andrea.
The characters are well written. Andrea's situation is sad, but probably very common in this time period. Her growth as a person is amazing to watch. Dirk is such a patient man. He is kind and understanding. Their relationship was very natural, and I loved that the author took it slow with them. It helped to show Andrea's growth spiritually and as a person. I would have loved to hear more of Fred's story, though. I was devastated for Andrea when Fred came back.
The faith of this community is different, but strong and amazing. They really try to live what the Bible teaches and their willingness to help is something we can all learn from. Overall, this was an enjoyable story! I look forward to reading more from this extraordinary author!
*Thank you Bethany House Publishers for providing a free copy of this book in exchange for my honest review.*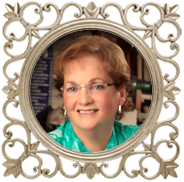 About the Author
:
Judith Miller
is an award-winning writer whose avid research and love for history are reflected in her bestselling novels. She is the author of the popular Daughters of Amana and Home to Amana series, which explore the closed communities of the Amana Colonies. Judy makes her home in
Topeka, Kansas
.