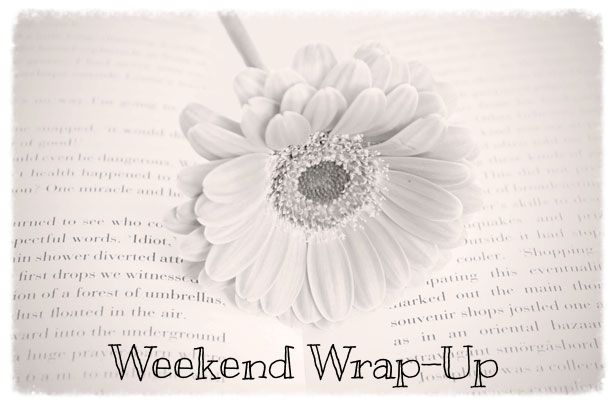 This is the Weekend Wrap-Up, inspired by
Melanie at Christian Bookshelf Review. This is where I will tell you what I've read in the past week, what I'm currently reading, and what I plan to read in the week ahead. I might also share some interesting events from the past week!
The winner of the Leap Into Books giveaway is....
JULIE F.*
Thank you to everyone who commented and participated! I thoroughly enjoyed reading all of your responses! I love reading pretty much anything, as long as i

t's clean. :)
*Winner has been notified and has one week to claim their prize. If no response is received, a new winner will be chose.*
Current Giveaway:
Enter to win
a mini kobo e-reader and several copies of Slave Again.
Enter here
What I've Read This Week:
Reviews Posted:
The Quilted Hearts
The Beloved Daughter
A Most Peculiar Circumstance
What I'm Currently Reading:
What I Hope To Read in March:
That about
wraps it up, folks!