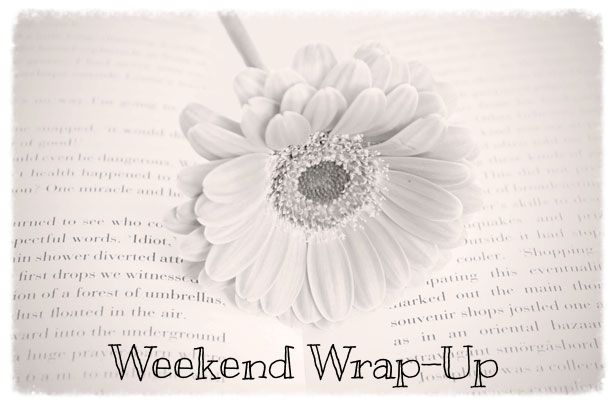 This is the Weekend Wrap-Up, inspired by
Melanie at Christian Bookshelf Review. This is where I will tell you what I've read in the past week, what I'm currently reading, and what I plan to read in the week ahead. I might also share some interesting events from the past week!
(WOW! I was busy this week!!)
Reviews Posted:
A Time to Love
by
Barbara Cameron
My rating:
5 of 5 stars
I loved this book! You never read stories about the civilians who volunteered to go into a war zone and how it affects them, so this story caught my interest from the start. The love story of Jenny and Matthew was so sweet! I was cheering each of them on in their journey! Overall, this was a fantastic book and I can't wait to read the rest of the series!
Long Trail Home
Forsaken Dreams
Review for
Starflower
will be posted Monday!
What I'm Currently Reading
:
What I Plan on Reading
:
That about
wraps it up!
I would love to hear from you! Tell me what you've accomplished this week! :)